Articles with the Tag: Polson mayor
Polson mayor gives birth to first baby of 2017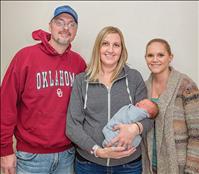 News from Providence St. Joseph Medical Center POLSON — Quaid Mitchell Walter was born at 8:20 p.m. on Tuesday, Jan. 3, 2017, at the Nesting Place in Providence St. Joseph Medical Center in Polson, making him the first baby born in Lake County in 2017.Quaid's parents are Polson Mayor Heather...
Poison city council votes on resort tax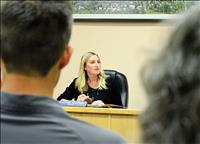 POLSON – The Polson City Council meeting was full of people waiting to hear how the council would vote on the resort tax and a proposed mill levy on Monday, Aug. 1. For over a year, the possibility of running a resort tax was debated where local luxury items would be taxed 3 percent for the next 20 ...