Miracle of America Museum receives grant from Greater Polson Community Foundation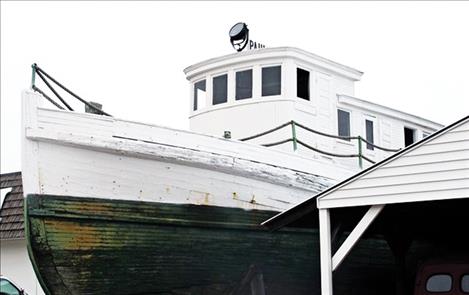 News from GPCF
POLSON — The Miracle of America Museum is pleased to announce that they have received a grant for $2650.00 from the Greater Polson Community Foundation. According to Museum CEO Gil Mangels, the grant will help the Museum to display, preserve and protect important historic documents.
Mangels thanked the Foundation, stating, "You have again shown trust in the Miracle of America Museum's ability to use your investment wisely in strengthening our ability to better the community." He acknowledged past grants from the Foundation that allowed the museum to enable the public to board the historic "Paul Bunyan" Flathead Lake logging tow boat, which is a favorite of many children. He continued, "We appreciate the support from the Greater Polson Community Foundation and the members of the Polson community."
Founded in 1981, the Miracle of America Museum is a non-profit organization dedicated to the preservation of one of the nation's largest American History collections. The Museum is located on four acres with more than 40 buildings that provide a glimpse into the past while providing plenty of room for families to explore.
This year alone, the Museum has logged visitors from 49 of the 50 states along with visitors from many different countries. The museum also attempts to give back to the local community and sponsors several educational tours for elementary and secondary level schools throughout Montana.
The Museum is located at 36094 Memory Lane in Polson and is open daily from 9 a.m. to 5 p.m. Admission is $5 for children two to 12 and $10 for adults. Children under two are admitted free.