Gianforte says proposed BLM rule is a solution in search of a problem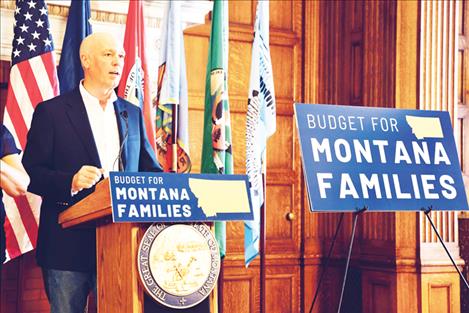 News from the office of Governor Gianforte
BROADUS — Joining a group of western governors, on June 15 Governor Greg Gianforte opposed a proposed rule by the Bureau of Land Management (BLM) which would alter the use of BLM lands to the detriment of recreation, livestock grazing, responsible resource development and public access.
The proposed rule seeks to define "conservation" as a use within the Federal Land Policy and Management Act, which requires BLM to manage its lands on the basis of multiple use and sustained yield.
In a letter to U.S. Secretary of the Interior, Deb Haaland, with five western governors, Gov. Gianforte described the rule as a solution in search of a problem, highlighting existing conservation protections on BLM and other federal lands.
"Tens of millions of acres of BLM lands across the western United States are already protected under strict Federal designations such as national monuments, wilderness areas, wilderness study areas, areas of critical environmental concern, etc.," the governors wrote. "Of the remaining BLM lands still open to multiple use, there is still a very high bar set before any kind of surface disturbing activities can be authorized, and many barriers to development in existing BLM resource management plans."
The governors continued, "In short, the Proposed Rule seems to be a solution in search of a problem when so much BLM land in the western United States is already under strict Federal protection."
Under the proposed rule, the BLM would be able to grant conservation leases to environmental organizations, businesses, and individuals.
"Public lands are intended to be just that – open to the public, not available for environmental organizations to rent to the exclusion of others," the governors wrote.
"We urge the BLM to set aside the Proposed Rule in favor of a new, collaborative approach with states, local governments, and stakeholders coming to the table," they concluded.
The governors' request comes over a month after Gov. Gianforte sent a letter to BLM Director Tracy Stone-Manning requesting the agency withdraw its proposed rule.