Convicted kidnapper appeals Supreme Court again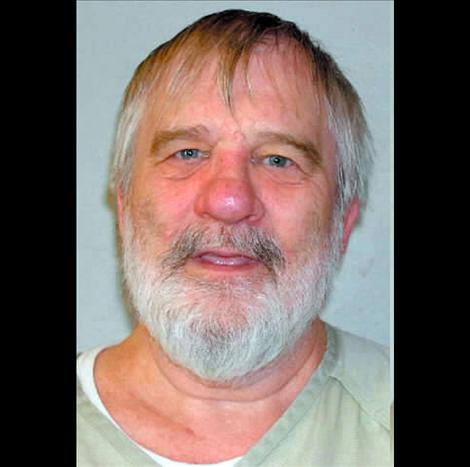 HELENA — A man serving a 50-year sentence for the May 27, 2006 kidnapping of an 18-year-old Whitefish woman at a Bigfork festival has asked the Montana Supreme Court for a fourth time to overturn his conviction.
In a petition filed Jan. 5, Chuck Devlin claimed the court misrepresented his actions in the kidnapping, and alleged that there was a conspiracy and cover-up between the Lake County attorney, district court judge, and law enforcement to convict him of the crime.
Devlin reiterated a claim made in a 2013 appeal that he was only performing his "legal duty" in the crime. The court did not act on that appeal. In the 2013 appeal Devlin argued he was trying to rescue a drunk woman from a thunderstorm by taking her and her intoxicated friends into his van at a city park in Bigfork. He said that he left for dinner and returned to find a "little girl" passed out in the van, abandoned by her friends.
He said he was obligated to keep the woman safe from a storm and that he waited "three and a half hours before necessity forced me to move seeking a safer resolution or dump her back into the street in that storm."
Devlin alleged the law is ambiguous about whether or not he should have given the girl shelter.
"In 1986 I was convicted and sent to prison for throwing a passed out drunk out of my house into the yard during a thunderstorm," Devlin wrote in the petition. "In 2006, I was convicted and sent to prison for not throwing a passed out drunk out of my van into the street during a thunderstorm."
Devlin's petition to the Montana Supreme Court is the latest of four attempts to have his 2007 conviction reexamined or overturned.
On Jan. 27, 2009 the state Supreme Court upheld a lower court's decision to not move Devlin's case from Lake County because of potential impacts of media coverage on his right to a fair trial.
On Feb. 24, 2009, the same court upheld a decision that there was sufficient supporting evidence to convict Devlin on charges of obstructing a police officer that were associated with the kidnapping incident.
The initial trial in the case resulted in a mistrial.
Court documents and testimony of the case paint a different story than what Devlin claims in his petition. Reports of the incident indicate a resident called police to report screams coming from inside a van in south Bigfork. Officers found Devlin behind the wheel, and a naked woman leapt from the back of the van pleading for an officer to help her. Devlin did not offer an explanation of the woman's nudity in his petitions.
Devlin, 64, is not eligible for parole until 2032.