Ninepipes Museum describes event-filled days ahead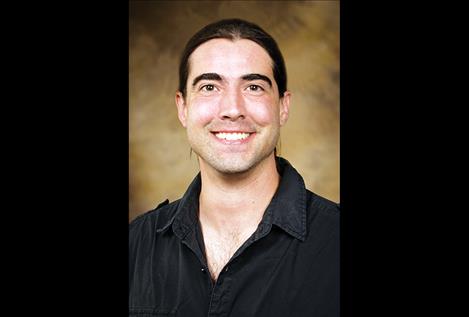 CHARLO – Saturday, July 6, promises to be a lively day at Ninepipes Museum of Early Montana. Our "First Saturday" artist, Joshua Marceau, will be on hand from 10 a.m.-4 p.m. with his beautiful turquoise and silver jewelry. He is the owner, artist and sole craftsman at Native American Silversmith. The jewelry he creates is handmade and each piece has its own unique character. He handcrafts his art using the highest quality alloys of sterling silver and he prefers to work with genuine gemstones. Turquoise is a favorite. He travels to meet with mine owners in the Southwest to buy the rough gemstones directly from the people who own the mines and collect the minerals from the earth. Marceau cuts and polishes his own gemstones from turquoise, jade, lapis, coral, etc. before hand-crafting the custom settings out of silver. Raised on the Flathead Indian Reservation in Montana, he is currently a postdoctoral research scientist at the Fred Hutchinson Cancer Research Center in Seattle. He earned his Ph.D. at the University of Montana, specializing in the study of human viruses and the development of vaccines. Joshua earned his B.S. in microbiology at Pennsylvania State University in 2009 and got his start at Salish Kootenai College. While studying for his associate's degree in general science at SKC, Joshua had the opportunity to work with tribal instructors who stressed the interrelationships between science and art. Joshua reflects back on his early fascination with chemistry and silversmithing and attributes how his tribal college experience provided a strong starting point for his future academic endeavors in education, science and art.
Sheron Green from Charlo will read from her new book, "Secret Worlds, A True Story of Deception, Illusion and Intrigue," at 1 p.m. on Saturday. Sheron is a Vietnam veteran and purple heart veteran who shares her unique true story.
Another author who will be signing his book is Ron Mills from Augusta. This long-time Bob Marshall Wilderness outfitter shares his recollections of life spent in Montana's wild country in his book, "Under the Biggest Sky of All." Mills will be at the museum from noon-4 p.m.
Come and visit with these talented individuals, and enjoy a tour through the museum to see the new carved ivory collection. Light refreshments will be available.
Also put Saturday, July 13, on your calendar as it will be the fourth annual Cultural Arts Fair on the museum's nature trail from 10 a.m.-3 p.m. Various artists and craftspeople will have booths selling their handmade pieces and demonstrating their traditional skills. Artist booths are available at $25 per booth. Call 406-644-3435 for details.