Flathead River Rodeo to return Aug. 26-28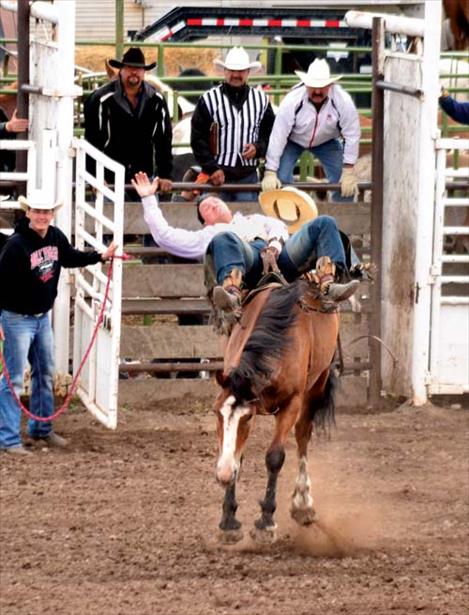 News from Flathead River Rodeo Committee
POLSON — The 4X Indian National Finals Rodeo (INFR) of the year, Flathead River Rodeo, returns to the Flathead Reservation in Polson on Aug. 26, 27 and 28, at the Polson Fairgrounds. The Flathead River Rodeo is proud to have been named INFR Tour Rodeo of the Year in 2012, 2013, 2014 and 2015.
Committee Chair Sheila Matt says, "We are so excited and proud to bring the rodeo back and are working hard to make sure we do it in a safe and fun way according to local, state and tribal guidelines. People are eager to get back to events and especially rodeo."
This year the INFR has moved away from their traditional region-based season format for the 2021 season and instead sanctioned larger tour rodeos and one-time qualifier events to fill spots to the INFR finals in Vegas.
The Champions of the Flathead River Rodeo will advance directly to the 2021 Indian National Finals Rodeo at The Southpoint Equestrian Center in Las Vegas, Nevada Oct. 19-23. The Flathead River Rodeo will feature top rodeo competitors from across the United States and Canada.