Articles with the Tag: Public Law 280
Legislators provide update during transmittal break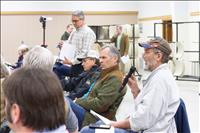 RONAN — Funding of Public Law 280, protecting the interests of a community at odds with a corporation, and the purpose of a law that erodes parental rights were concerns Lake County citizens brought to their legislators during a March 6 meeting. The legislative update, hosted by Northwest Counties F...
Lake County withdraws from Public Law 280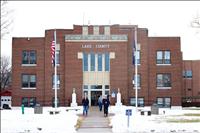 LAKE COUNTY — On Tuesday, Jan. 3, the Lake County Commissioners voted to withdraw the county from Public Law 280. PL280 is an agreement with the State of Montana passed in 1964 to conduct law enforcement and provide other services on the Flathead Reservation. According to Commissioner Bill Bar...