Football
Ronan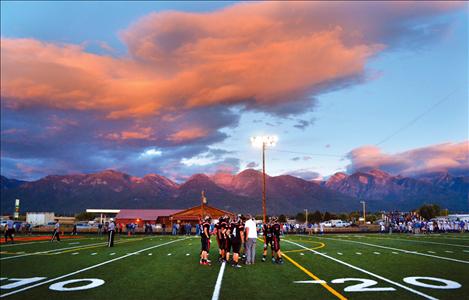 RONAN – The Chiefs had a tough one out on their first game played at home for the season taking a 0-47 shutout loss to Bigfork.
Logan Hakes carried the ball six times for 37 yards and Kasey Mock added another 28 yards on seven carries. Quarterback Justin Krahn picked up 56 yards in passing, completing four out of 20.
The Chiefs will head to Missoula Sept. 26 to face Loyola-Sacred Heart.
Results
Ronan 0 0 0 0 – 0
Bigfork 14 6 13 14 – 47