Sticky notes: all's well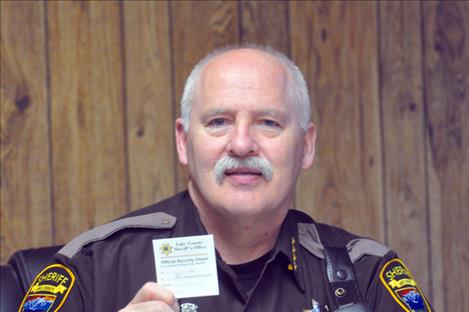 POLSON – Little sticky notes are appearing on Lake County businesses and homes, letting the public know that law enforcement has been on patrol. Sheriff Don Bell said about a month ago that his deputies began putting the notes up on homes and businesses.
"Businesses and homeowners know that we were physically there and said it was safe," Bell said.
The sheriff said feedback about the program has been positive, although some people have been confused when they find the notes.
"They think something's wrong," Bell said.
Nothing could be farther from the truth, he said. The notes mean the deputies found everything safe and sound.