Ronan livestock broker denies deception charges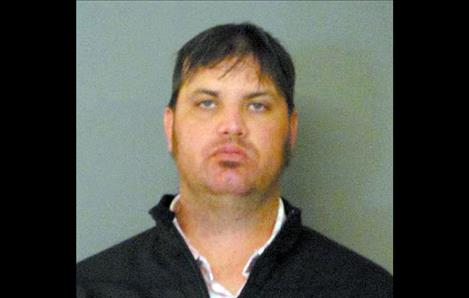 POLSON — A Ronan man denied charges that he had swindled nearly $180,000 from two men while acting as a livestock broker in 2013.
On Thursday, Andrew Jackson, 29, pleaded not guilty to a felony charge of deceptive practices in Judge Deborah Kim Christopher's Lake County District Court.
In December 2013 a Lake County Sheriff's deputy received a call from a man who said he had been purchasing cattle through Jackson. The man said he and his partner had paid Jackson $181,500 to purchase 120 cow/calf pairs and three bulls. Jackson, who was acting as a purchasing agent yet was never licensed or bonded as required by law, did not supply the buyers with a bill of sale and purchase agreement, according to court documents.
Yet Jackson told the victims he not only purchased the cattle, he also secured a pasture they could purchase. When the pair came to pick up the cattle in October 2013, Jackson allegedly lied about the purchase then told another lie that someone else wanted to purchase the heifers back from the buyers.
An auditor and an investigator with the Montana Department of Livestock were brought in for an interview, and Jackson admitted he never purchased the cattle. Instead Jackson used the money to pay off other debts, according to the affidavit. The investigation showed that Jackson had received the $181,500 through two wire transfers from a Ronan bank in March and May of 2013. Jackson had returned $2,580 but had deprived the victims of $178,920. The victims also incurred interest and loan origination fees.
Jackson was arraigned nearly two years ago on a felony charge of issuing a bad check, to which he entered a no contest plea. The court found Jackson guilty of the April 2012 incident where Jackson had allegedly written a check in the amount of $18,000 to a party. The check was returned because the account had been closed. The party's lawyer sent a letter to Jackson informing him that charges would be filed if Jackson did not pay the full amount. Jackson agreed to pay $500 per week until the balance was paid in full, but after paying $6,050, Jackson stopped making payments.
An omnibus hearing for Jackson's deceptive practices charge is set for June 18. A jury trial is on the calendar for July 27.