ON TOP of the world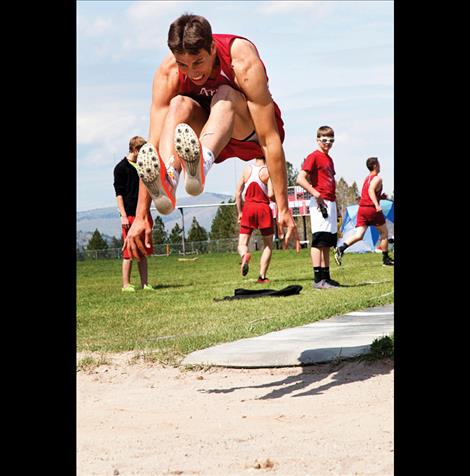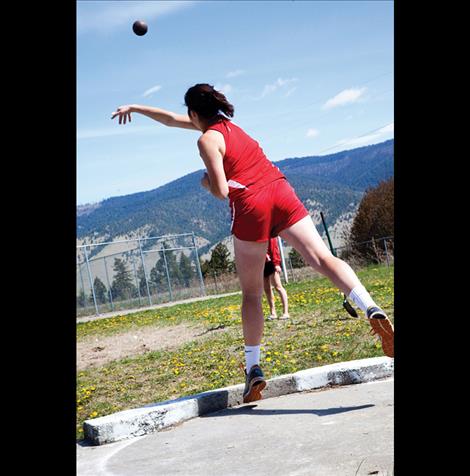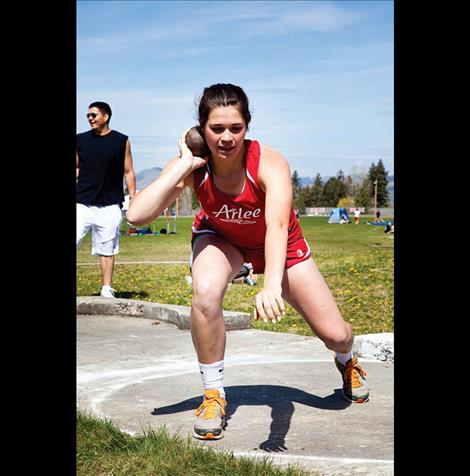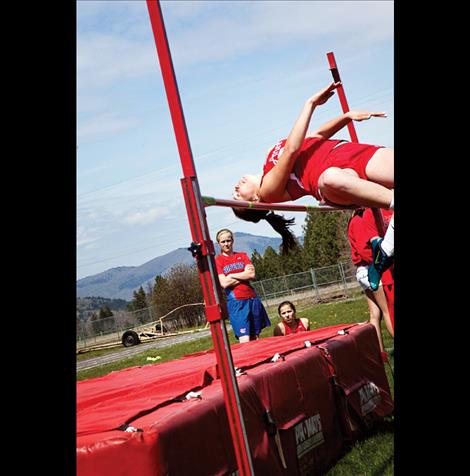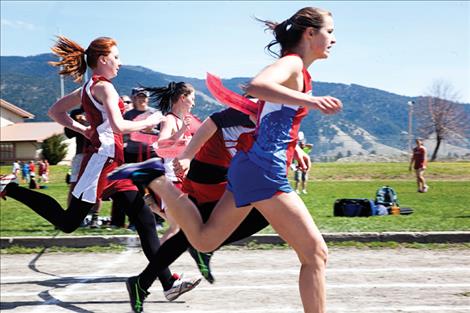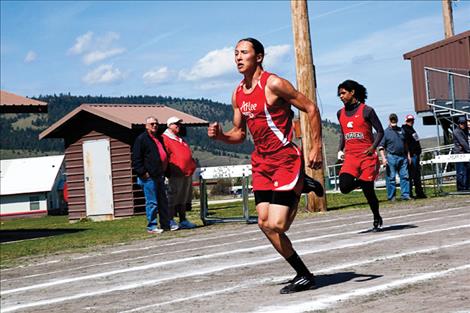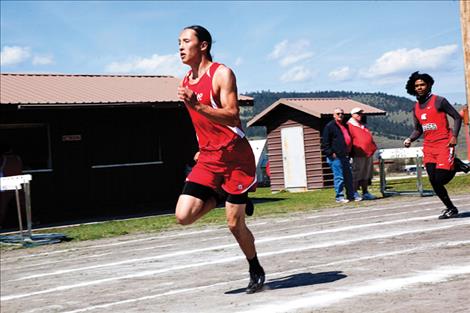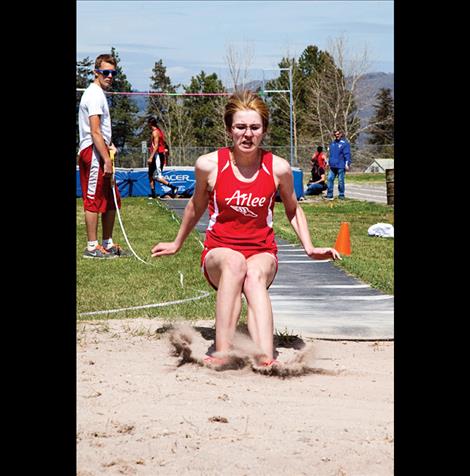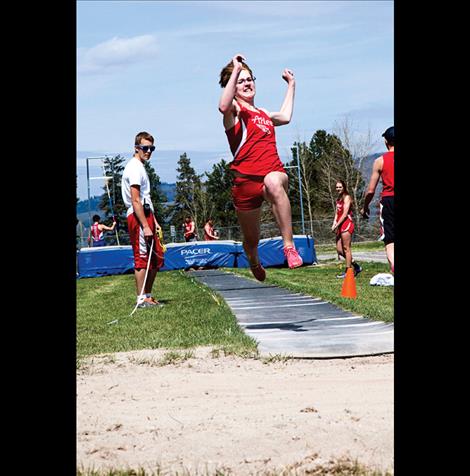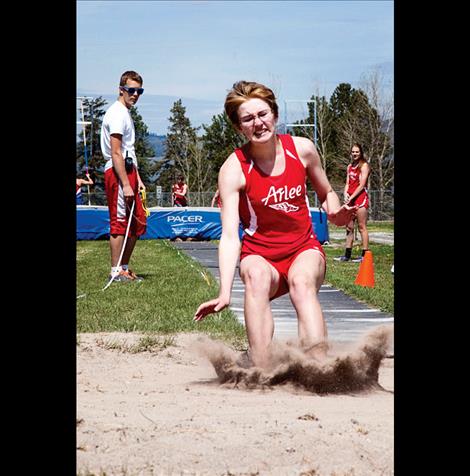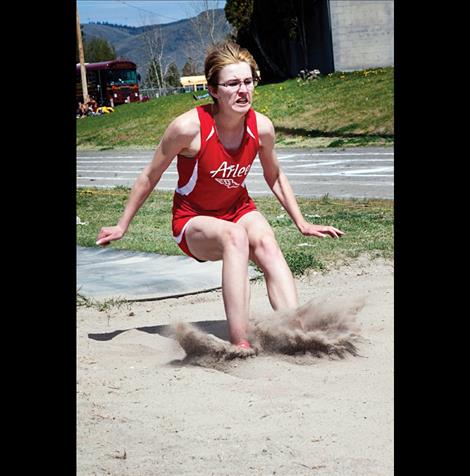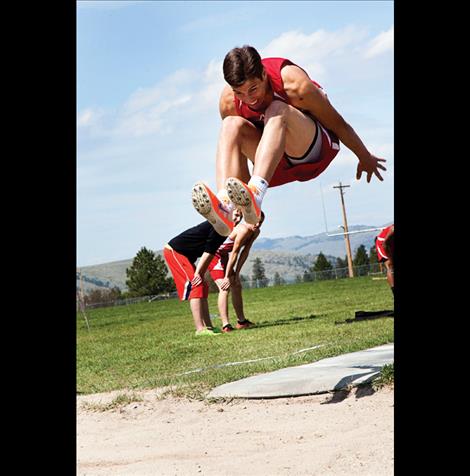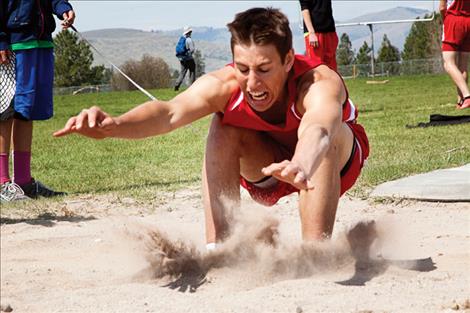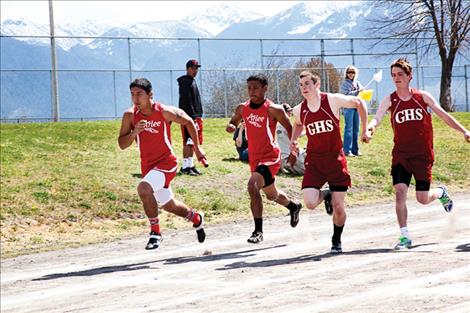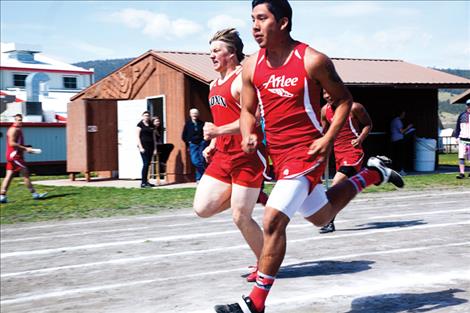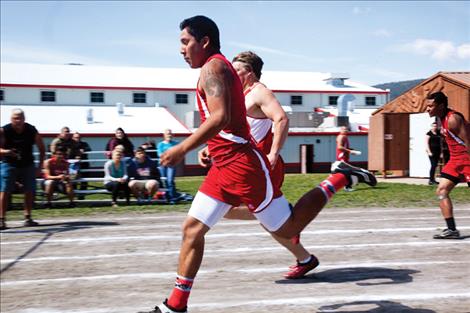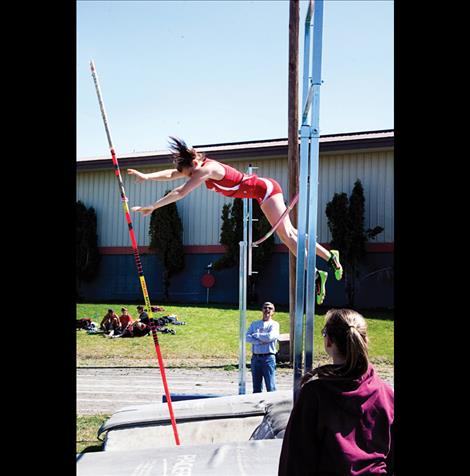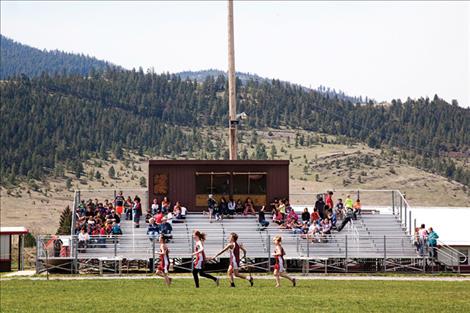 ‹
›
The Scarlets were on fire Thursday as they more than doubled the second place team's score to top their home-hosted Brian Bachmeier Memorial meet while the Warriors finished number one as well.
With a team score of 210.5 and after winning 10 events, the Scarlets proved they were the team to beat with Ashley and Katie Revis leading the way.
Ashley Revis won three events, the 100m (13.52), 200m (28.31) and discus after tossing 101-10 while Katie placed first in both the long jump (15-7) and the triple jump (32-0) and also grabbing bronze in the 100m race.
Scarlet Bryndle Goyins placed first in the javelin throw, logging a distance of 109-7, and also saw a third place finish in the 400m, shot put and high jump.
Also placing first for the Scarlets were Carly Hergett in the 400m race finishing with a time of 1:06.81, Becca Whitesell after finishing the 1600 run in 6:07.8, and Alex Adams who cleared 8-0 in the pole vault— good for gold.
The Scarlet relay team also nabbed gold in the 400m race.
Adams also placed second in the 100m (14.02) and 200m (30.21) dashes and landed 14-8 logging second in the long jump. Other silver placers included Shawntaya Nelson (400-1:08.06) and Abby Yokum (300h-58.0; TJ-29-0) while third went to Kassidy Rubel (PV) and Kory McVicker in the triple jump. Nelson also scored a fourth place in the 200m.
The Warriors made some noise of their own after placing first as a team with a score of 214.
Warriors Isaac Desjarlais, Harold Yokum, Kyler Clinkenbeard and Daniel Vollin all placed first for Arlee with Desjarlais finishing the 100m with a time of 11.76, Yokum logging a 18.68 time in the 110 hurdles, Clinkenbeard landing 38-1 for a first place in the triple jump and Vollin going long with a gold 103-5 discus toss.
The boys relay team also placed first in the 400m race and second in the 1600.
Placing second for the Warriors were Zach Felsman (800-2:1564), Tyler Potts (110h-19.89), PJ Haynes (Jav-136-2), Leondre Bolen (TJ-38-1), Yokum (300h-46:33), George Shick (PV-9-6) and Clinkenbeard (LJ-19-11).
Bronze went to Haynes (100), Shick (300h), Yokum (HJ), Bolen (LJ), TJ Knoll (PV) and Alex Bertollt (TJ) while Colt Brazill (800), Bertollt (PV), Vollin (HJ) and Clinkenbeard (300h, HJ) also placed fourth in their respected events.
Two Eagle River School
The Two Eagle River Eagles also saw some top fivers with Kamiah Payne leading the way after a first place 20-2 long jump, also placing second in the 100m dash (12:37), while teammate Comfort Bolen placed fourth in the 100m and long jump. Drey Tenas (110h) and Tyrell Lovegrove (300h) each placed fifth in the hurdle events.
For the Lady Eagles, Danielle Adler placed fourth in shot put.
Up next for Arlee will be the Kim Haines Invitational in Missoula on Saturday.
Results
Boys
Team scores – Arlee 214; Noxon 127; Philipsburg 125; Superior 57; Alberton 23; St. Regis 13
Girls
Team scores – Arlee 210.5; Superior 105; Noxon 101; Alberton 47.5; St. Regis 11