Fire suppressed quickly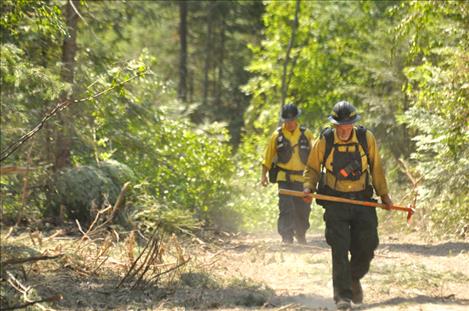 Confederated Salish and Kootenai Tribes Division of Fire is mopping up a
.3 acre fire that burned some tribal forestland earlier today near Blue Bay.
The small fire was sparked by a saw in use by a lumber operation, and was quickly
contained, according to Fire Information Officer Devlin LaFrombois.
Finley Point Yellow Bay Volunteer Fire Department was first on the scene and
handed suppression efforts over to CSKT Division of Fire.
Tribal planes, helicopters and trucks responded.
Polson Volunteer Fire Department also responded but they were called off after the fire was contained.