Dancers, drummers enjoy Standing Arrow Powwow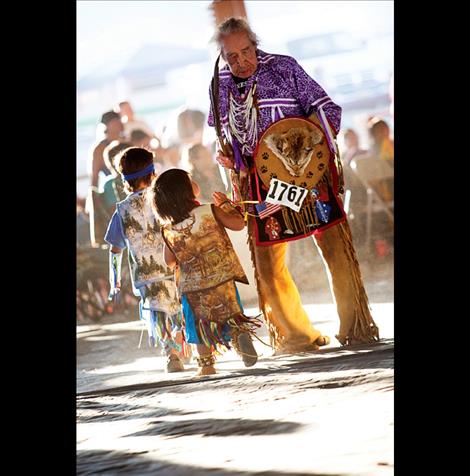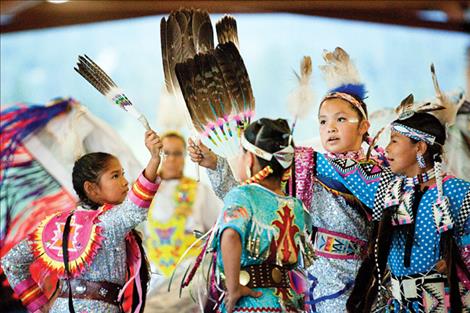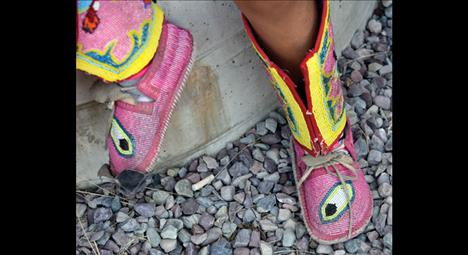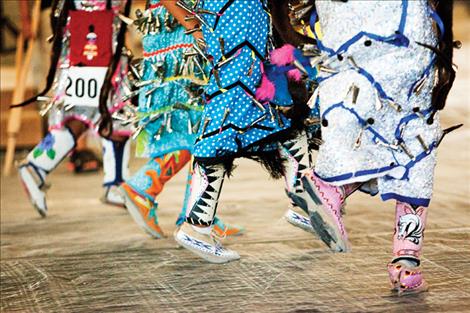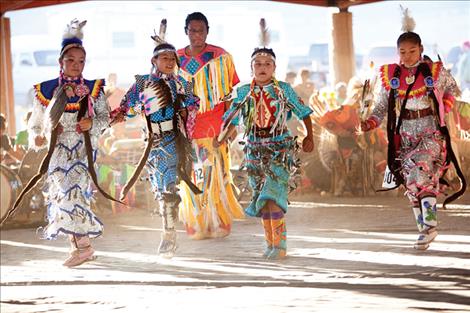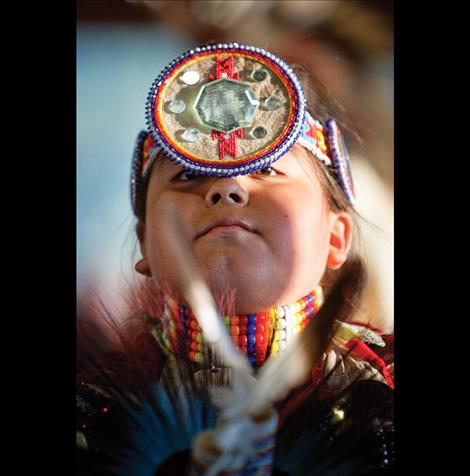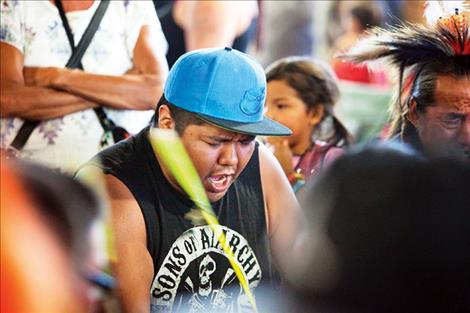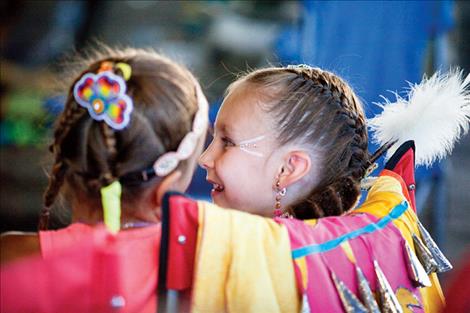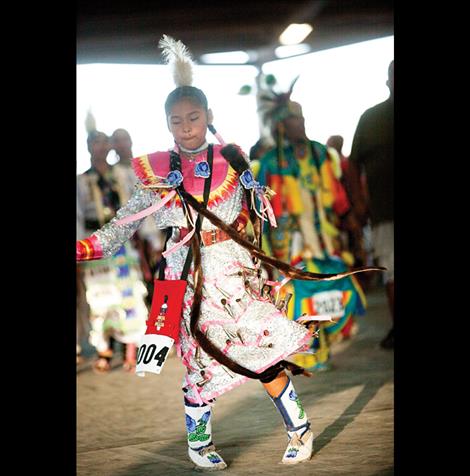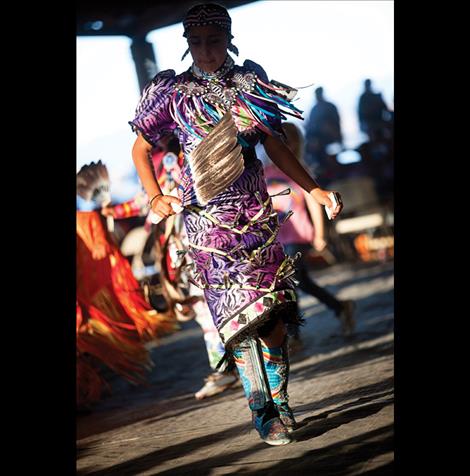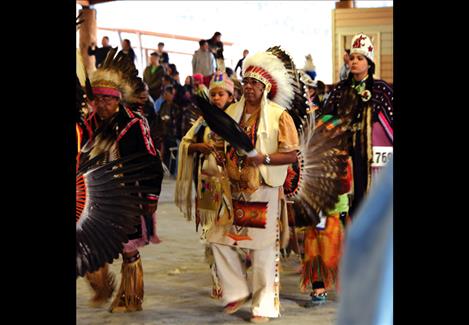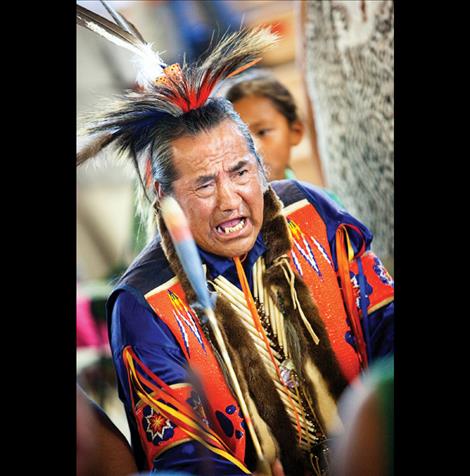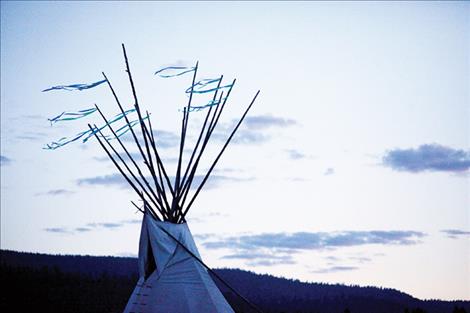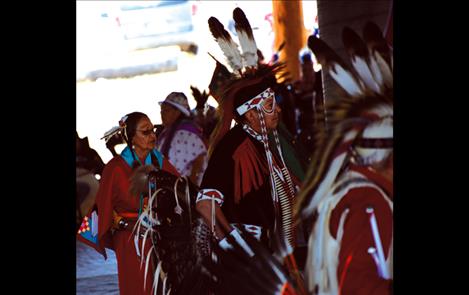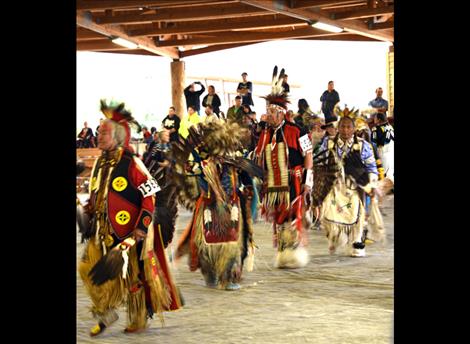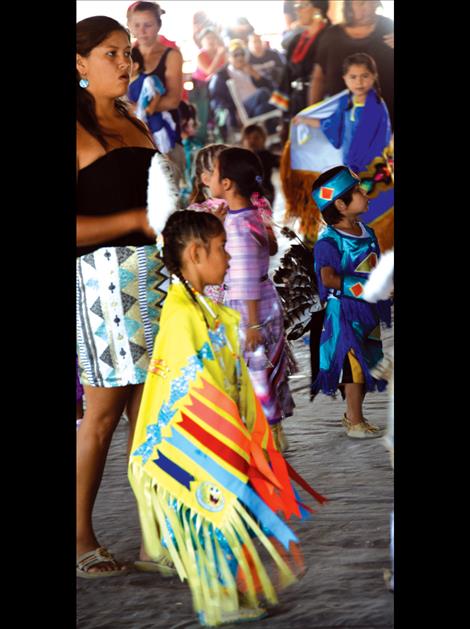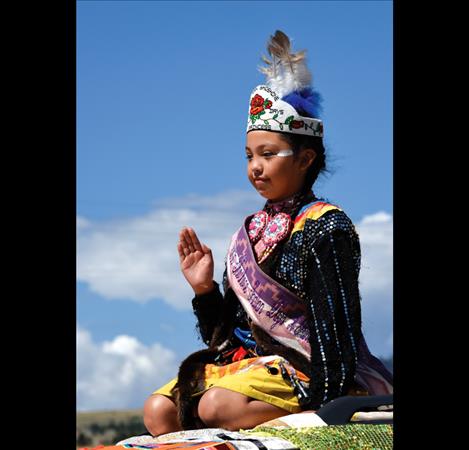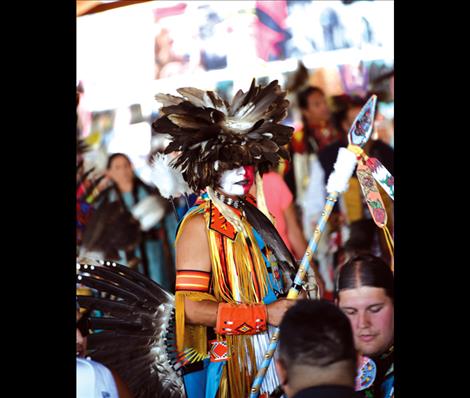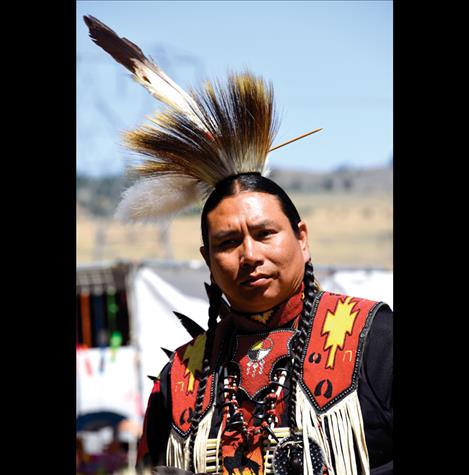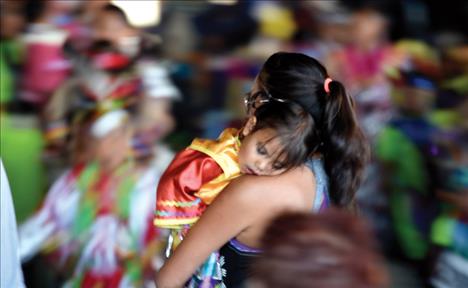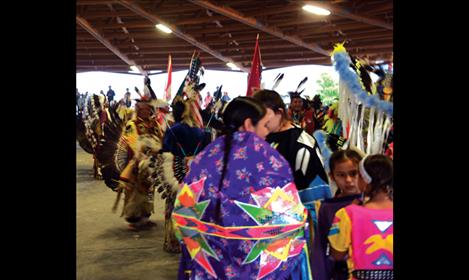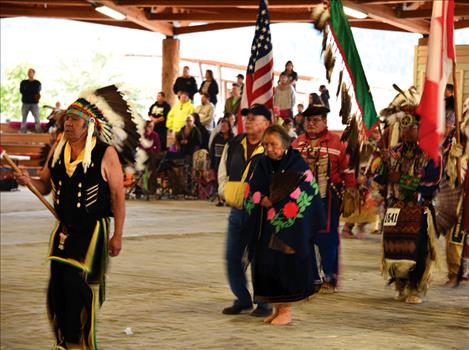 ‹
›
ELMO — The Standing Arrow Powwow brought dancers, drummers, vendors and visitors from many states to Elmo.
The weather remained about 40 degrees cooler than the Arlee Celebration on the Fourth of July, so the dancers were happy.
With its new arbor in use only a few years, the old arbor used for the Stick Game tournament, and its closeness to Flathead Lake, Standing Arrow is a favorite with many powwow families.
Campers and tents sprinkled with a few tipis were scattered about the powwow grounds. At night, campfires flickered and red sparks shot into the dark. The air smelled of wood fire and dinner cooking, while the resonant drums boomed from the dance arbor and singing voices could be heard.
People come to powwows for many reasons, some to enjoy and celebrate their culture, some to get a snapshot of another way of life.
Vanessa Pete said she's gone to powwows since she was just a child. She's a singer so she and her husband set up their own drum.
"It's just what we do on weekends," Pete said.
"We're addicted, I guess."
After visiting family in Browning and attending North American Indian Days, Alvin Yellow Owl headed down to Elmo.
He could remember dancing in sawdust at Elmo before the new arbors and was surprised at how much the powwow had grown.
Yellow Owl began dancing when he was 11 and said he went to powwows because he had many friends — "a summer family."
"The (prize money for dancing) is good, but mostly it's the people," he said.
They help each other out, and all ages attend and dance.
Several young families said they came just to run into friends and let their kids run around.
Drum groups came for the $10,000 drum contest, held in honor of Laurence Kenmille, a member of the Chief Cliff Drum, who was killed about two years ago.
Joking that the drum contest was heavy on iron this year, Erica said the competitors were: Iron Creek, Iron Eagle, Iron Horse, Horse Hill, Young Grey Horse, Blue Coats, Assiniboine Cree and Black Bull Juniors.
Iron Eagle won the contest and took home substantial prize money.