Students teach world travelers about local culture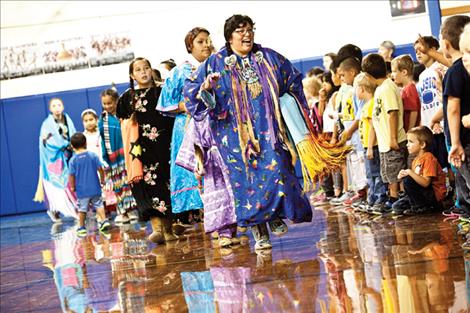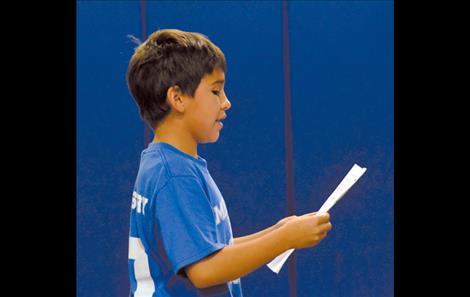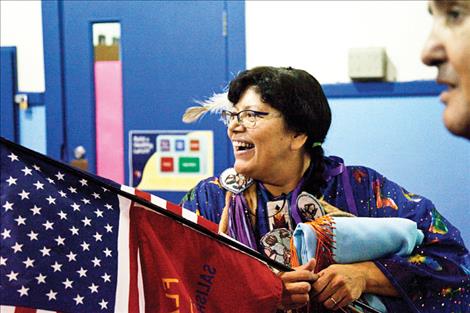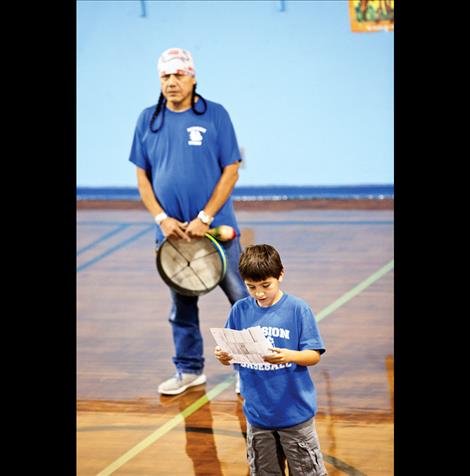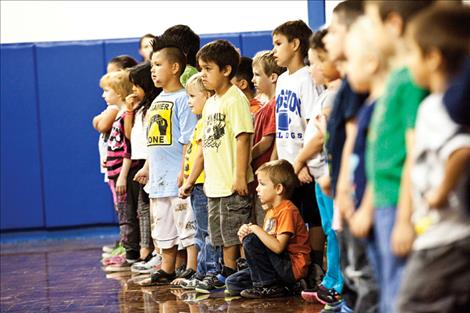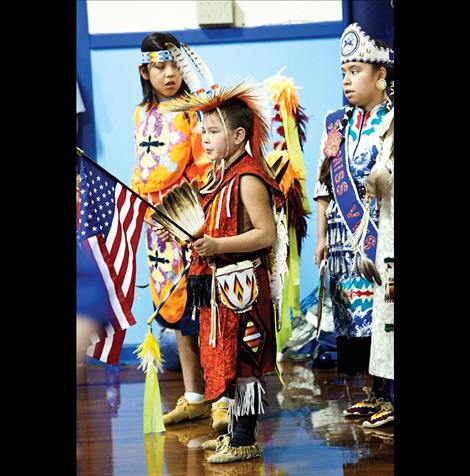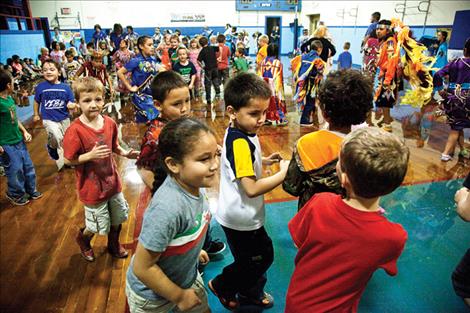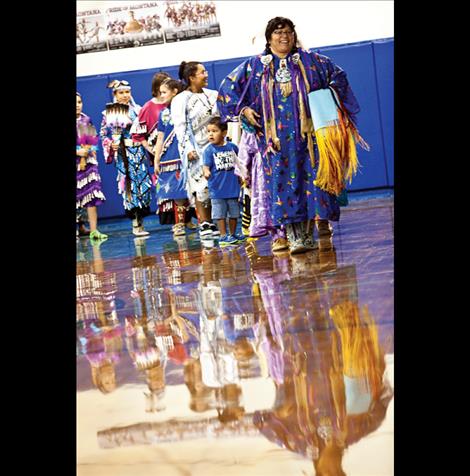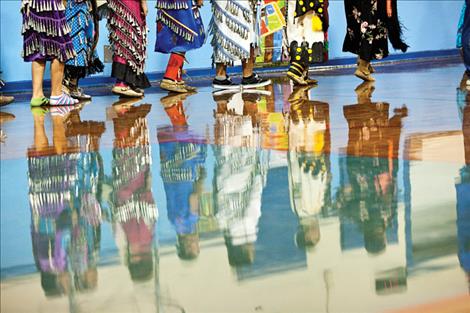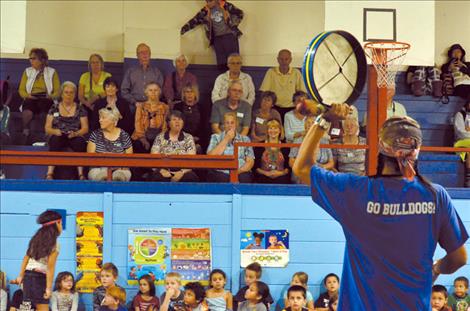 ‹
›
ST. IGNATIUS – Connor Durglo, 8, invited a group of people from all over the world to the Mission School District on Friday afternoon to learn about local culture.
The world travelers called themselves Friendship Force. The club works much like a foreign exchange program where students come to the country to stay with a host family, but this group staying with host families in Missoula was a bit different.
"It's a foreign exchange program for seniors," said Lee Campfield from upstate New York. She said she learned a few things while visiting different countries and staying in people's homes.
"You're human and I'm human," she said. "Our eye color and hair color might not be the same, but we are all human. We may do things differently in different cultures but we are all still human."
And she had some advice.
"Just because you're old, don't stop," she said. "Keep learning and doing things."
Fred Frey of Missoula explained that the group is promoting world peace by creating friendships.
"The idea is that the more everyone learns about people the more there is peace and harmony in the world," he said. "We aren't politically or religiously affiliated. This is just about peace."
During the week, the group stopped at the Windmill Village Bakery in Ravalli for donuts before heading to the Bison Range. In a Northern Irish accent, Hazel Magowan said she had never seen bison before.
"It was fantastic," she said of the range. "We have cows but no bison and the mountains here are bigger than anything we have."
Elementary teacher Susan Batiuchok organized the visit, and Native American Studies teachers helped the St. Ignatius Dance Troupe organize a powwow. As a member of the Salish Tribe, Connor welcomed the group to the area in a short speech before the grand entry.
"I skipped recess to find out how to introduce them," he said. "Miss Batiuchok helped me. I wanted to share our Native American culture. I sat with them at lunch, too. They were pretty nice. They asked me about the school."
Ben Corral announced the different dance styles during the powwow starting with boys freestyle followed by jingle dress and ending with a round dance.
"I've never seen this type of culture," said Alan Percival from Manchester, England. "We've been to Belgium, Holland and Estonia. We've seen many different cultures and that is the interesting thing: to see what is different."
Moira Percival, also from Manchester, talked to Mission High School student Hunter Cordier about local sports including hockey after the powwow.
"When you say hockey, we think of it on the grass, not the ice," she said. "And football to us is soccer."
The group headed to the Mission church after touring the school. Ninepipes was also on their list of places to see before heading back home.