Expression through art taught at fine arts camp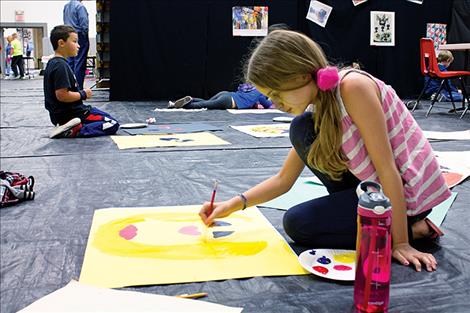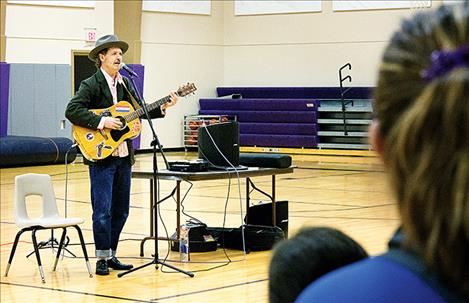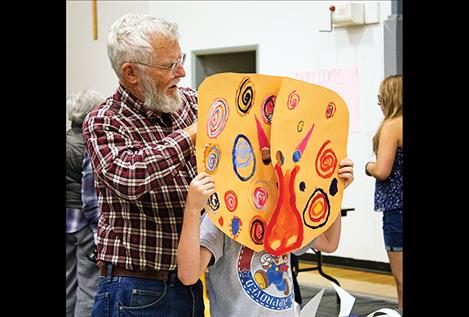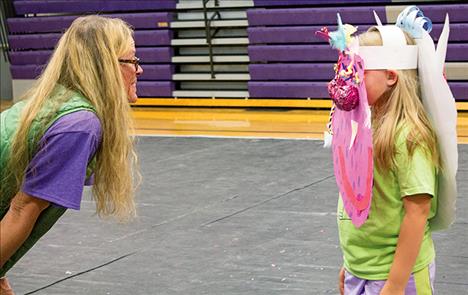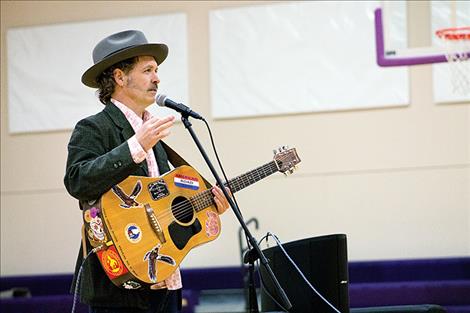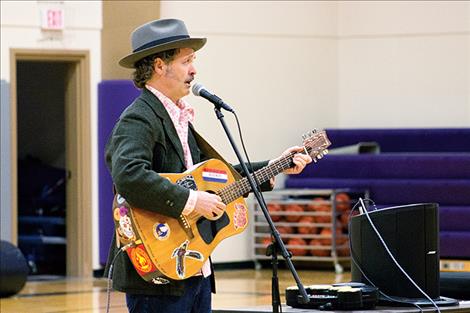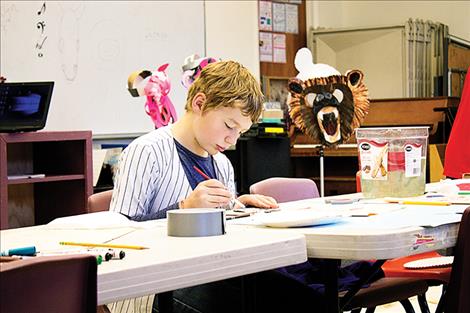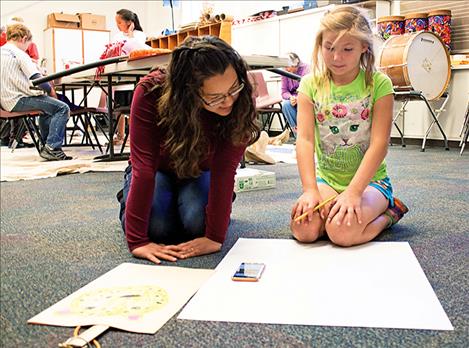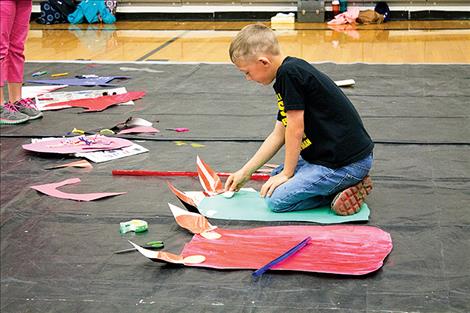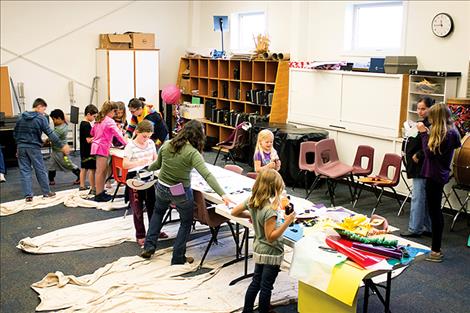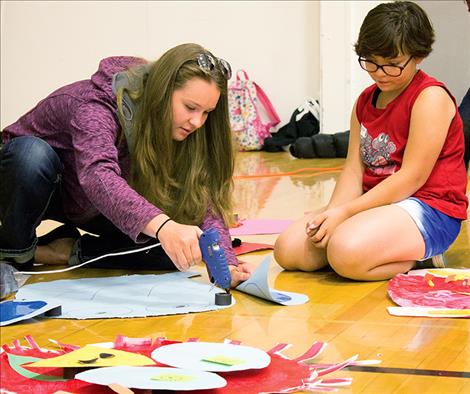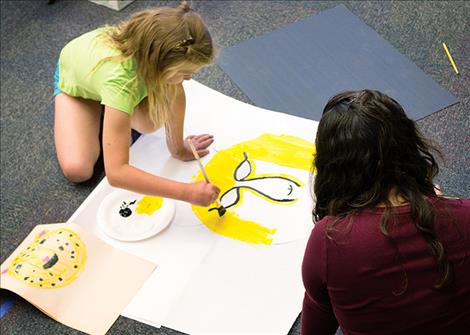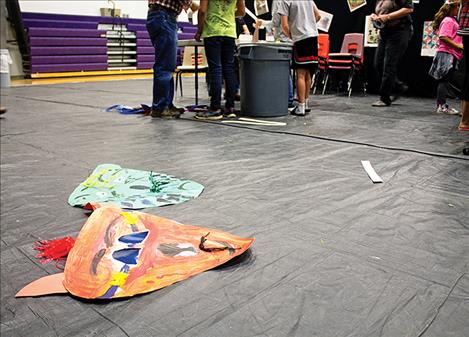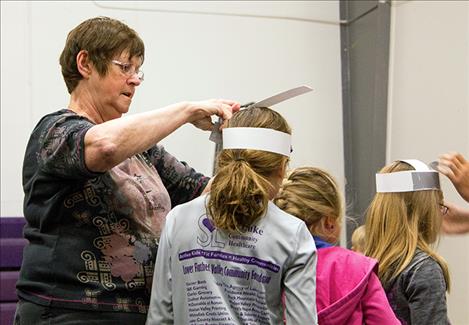 ‹
›
CHARLO — Sounds of children's laughter filled Charlo High School while kids from all around the Charlo area learned about art and expression at this year's Charlo, Dixon Fine Arts Camp held June 12-15.
This year marked the 16th annual art camp put on by Ninepipes Art Group. The theme this year was the art of "eeeee-motion." The children learned how various forms of art can convey emotion, including painting, dance, and song.
The main project kids worked on for the last two days of the four-day camp was the creation of expressive masks. The masks ranged from grasshoppers to elephants and everything between. All of the masks featured two faces, one on the front and one on the back, each displaying different emotions.
For the last 16 years the Ninepipes Art Group has worked to keep the camp both affordable and accessible to all children. In the past, they have even adjusted the dates of the camp to try to avoid conflicting schedules with other camps in the area.
Volunteer Christina Madden, Charlo Schools' music teacher, has worked at the art camp for the last three years. She started volunteering with the Ninepipes Art Group because they are a big supporter of fine arts in the area, and music is a part of that realm she said.
"The camp is a great way to start off the summer and help kids be artistic, active and social," Madden said.
Being in a rural area some of the kids aren't always able to be social over the summer if their families live further away, she said.
Madden said her hope is that the camp will inspire children to continue to be creative on their own time.
Most of the camp's staff would ultimately share the same message. With art programs on a decline, often due to budget cuts, the camp has become a valuable opportunity for kids in the area to receive art education.
Jaden Costen, a junior at Charlo High School, said this was her first year volunteering at the art camp, but she herself attended the camp from kindergarten to sixth grade. She even still has some of her old projects.
"I think art is really important, here (Charlo) there is more of a focus on academics and sports," she said. "It's nice to give the kids a break from that and put them in a more creative environment."