County has new elections administrator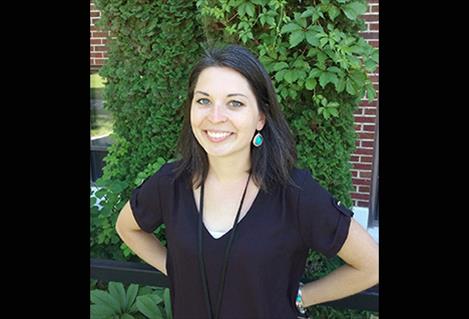 POLSON – Katie Harding has big shoes to fill, but she's ready to step into them.
Harding recently replaced Lake County's longtime elections administrator Kathie Newgard, whose last day was June 30.
Harding came on board as an assistant elections official in December.
Newgard was employed with the county for over 23 years, and Harding said she would like to replicate that.
She came to the county with two years at the Boys & Girls Clubs of the Flathead Reservation and Lake County where she was unit director and then director of operations.
Harding is excited to be in her new post and has a goal of educating the county's citizenry about the option they have to become permanent absentee voters. That option, if chosen by a voter, results in all future ballots sent in the mail.
She notes that her office will begin sending lavender postcards to those who are registered to vote but didn't vote in the last federal election, which was last November. Those who don't respond to the first and second attempts will be placed on an inactive list, she said. This will mean such voters won't receive absentee ballots in the mail, if they signed up for them, and would have to vote in person.
Harding, 24, graduated from Ronan High School and Montana State University with a degree in family and consumer science. She is looking to hire a full-time elections official for her old position.
She currently has a part-time employee, Kim Gundell, who has been with the county for six years.
Harding and her husband, Trenton, have one child, Daniel, who is 1. The family lives in Pablo.