Lady Pirates soccer team gets new coach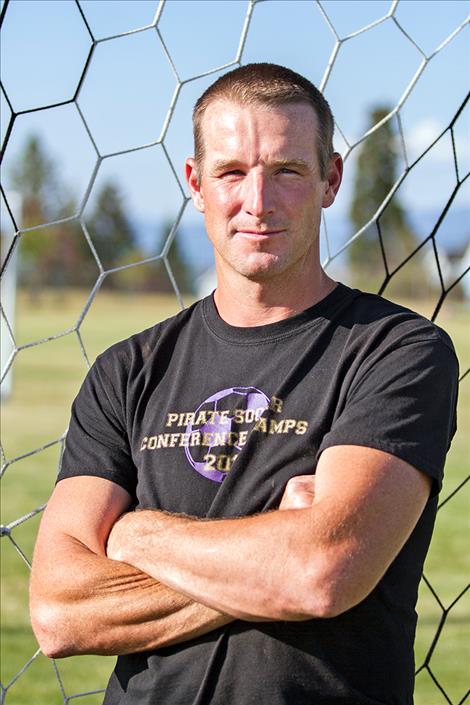 POLSON – For six years, Jamie Whealon has coached soccer at almost every level in the Polson Youth Soccer Association (PYSA).
He'll now be getting an opportunity to coach at the high school level.
Polson High School recently announced Whealon as their new Lady Pirates' soccer coach.
Whealon has been around the game for a number of years. "I started playing soccer when I was about five years old," Whealon said. "I played through the PYSA system."
As a high school junior, Whealon played on the Polson Pirates first MHSA sanctioned soccer squad. The 1997-98 squad finished with a 4-6-1 record their inaugural season. Whealon continues to play soccer during the spring and summer in a competitive men's league.
Although the Lady Pirates ended their season in the semifinals at the hands of Billings Central, last season was a great one for the Lady Pirates. They had a triumphant first-round victory over number one seed Hamilton, 4-2, in the Class A state playoffs, while finishing the season with an overall record of 10-3-1.
"I am taking over a good program," Whealon said. "My biggest challenge as a first-year coach is to keep that good tradition going and build from there."
Though the Pirates graduated some key players, there's still plenty of returning talent.
"I feel we're a competitive team," Whealon said.
Amelia Pittsly will be a senior this fall and had a strong year in 2016. Other seniors to watch include Marina Mayorga, Michelle Terry, Sarah Newell and Quinn Motichka. Ashlee Howell and Aisha Clarke are other key players to keep an eye on as the Lady Pirates battle for a conference title.
As for the challenge of chasing a conference championship, "I am looking forward to it," Whealon said.