Nelson charged with assault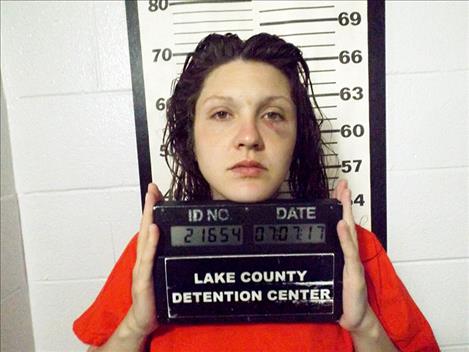 POLSON – A 23-year-old Pablo woman faces an assault with a weapon charge after she allegedly struck a woman in the face with a metal pipe on Dec. 19, 2016.
According to a court document, Tabatha Nelson used an 18-inch black metal pipe to strike the nose of a woman who had complained about trash in the hallway at the Gardner Apartments in Ronan.
The alleged victim received treatment at St. Joseph's Hospital.
Nelson pleaded not guilty in court on March 29 but failed to appear for court on June 8 and a warrant was issued for her arrest. She was taken into custody on July 7.
A jury trial is scheduled for Nov. 13.