Homecoming events bring back memories for alumni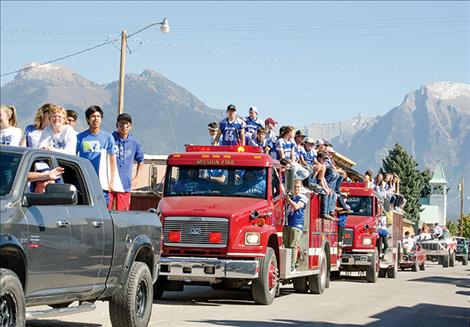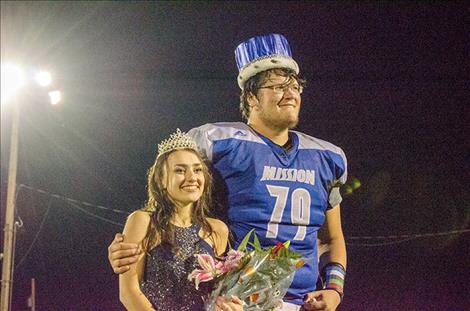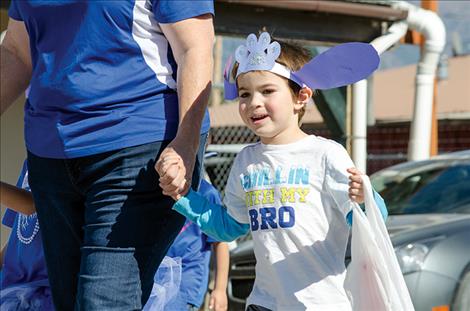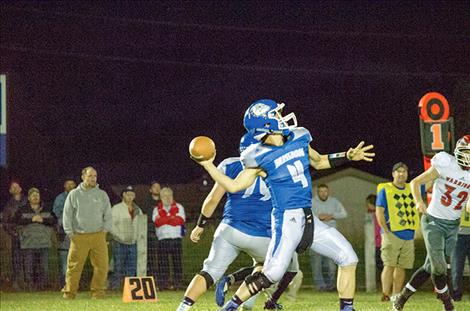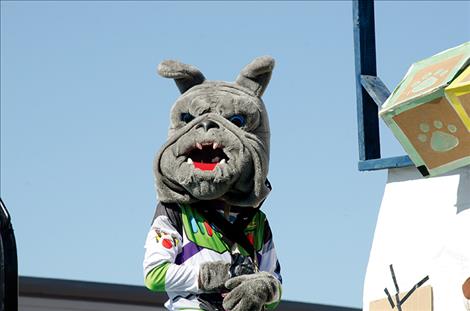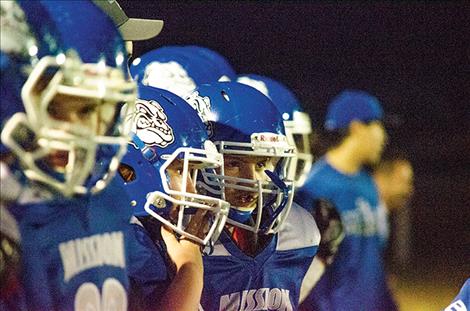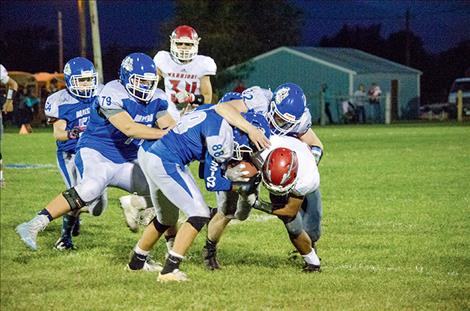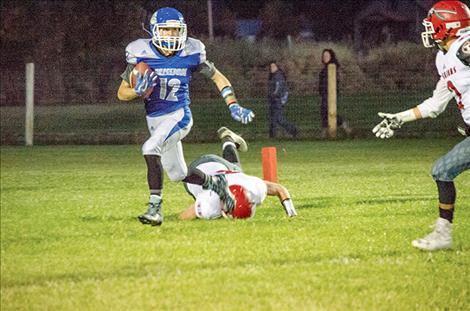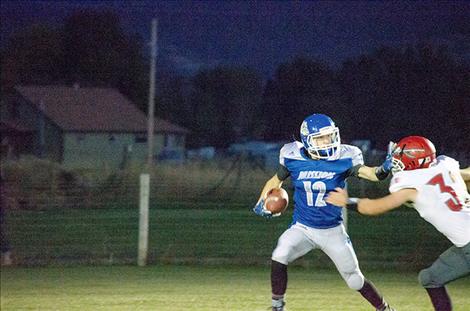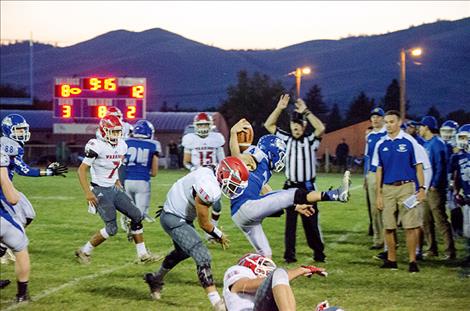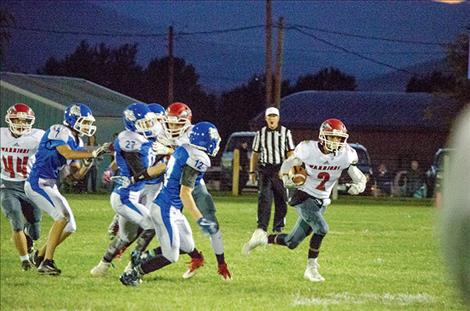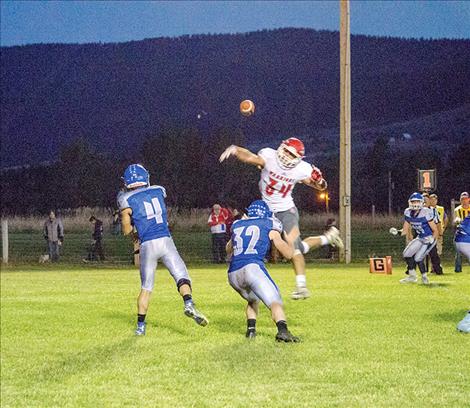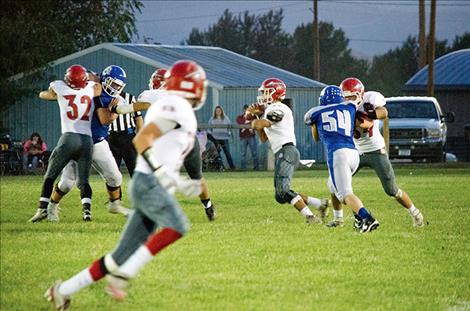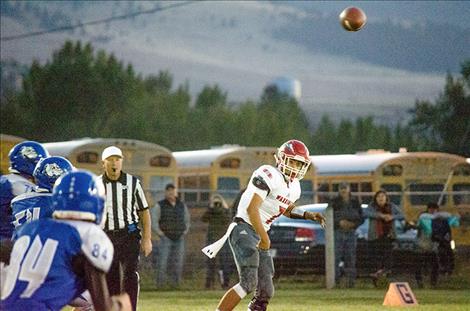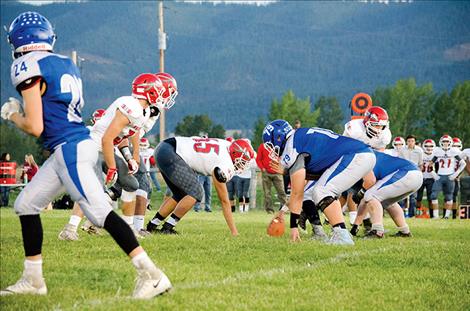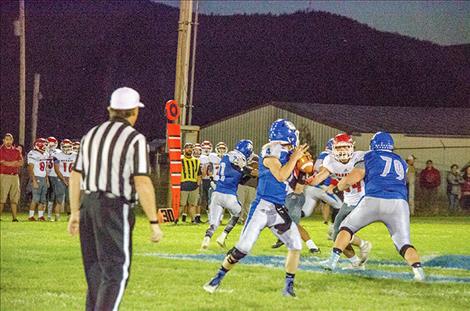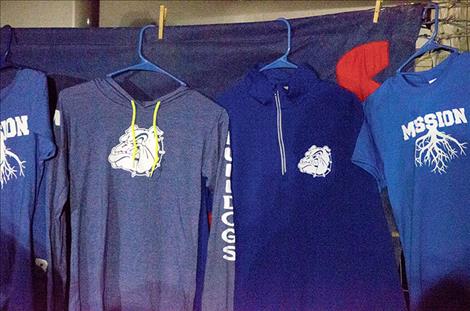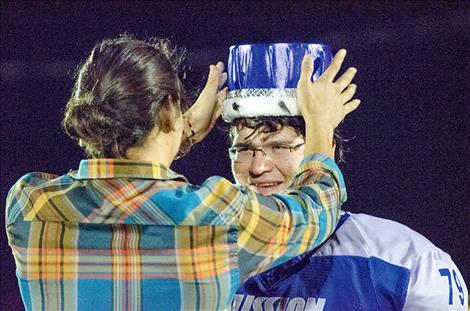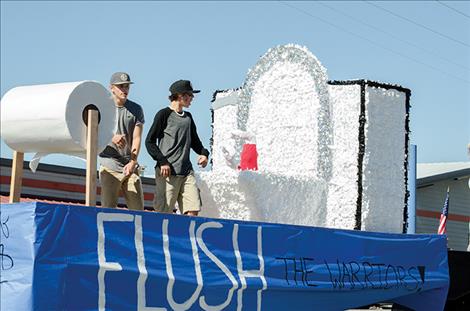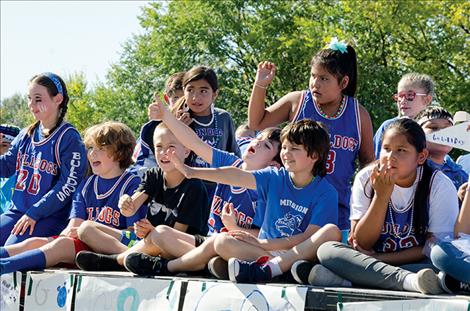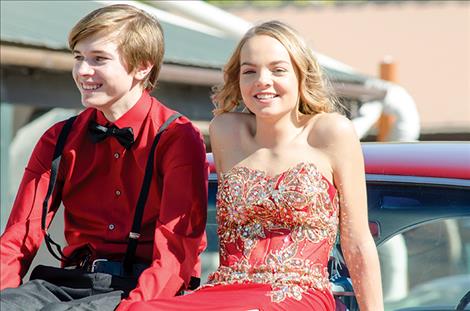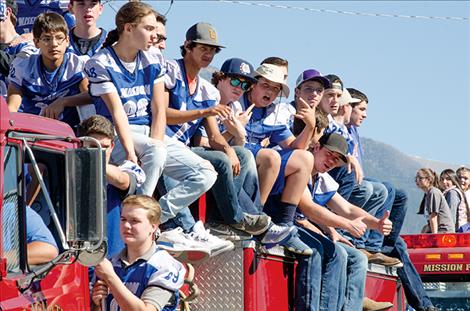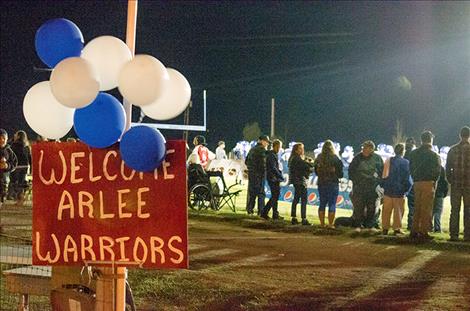 ‹
›
ST. IGNATIUS – Mission High School alumni were celebrated at this year's homecoming festivities with everything from parades to sports games last week.
Beedo Matt and Elena Dumontier returned to the football field to crown this year's homecoming royalty during half time at the Friday night football game. The two were last year's king and queen and 2017 graduates.
Matt spent the past year going to school at Montana State University. He said he played Mission football in middle and high school and it felt surreal to be back on the field. "It reminds me about how fun and simple high school was," he said. "It's something I'll never get to do again. It was a great time."
This year's royalty included: Gus Bosley, Troy Mitchell, Warren Castor, Michael Durglo, Sophia Tolbert, Leila Marsh, Sierra Esslinger and Abbey Arlint. Durglo was crowned king and Arlint was crowned queen.
The Mission High School Seniors were given the Pride Bone during this year's homecoming festivities after taking first place in the skit contest, float decorating and door décor.
In the skit contest, the sophomores took second; the freshmen took third; and the juniors placed fourth. The juniors took second in the float decoration contest; the freshmen took third; and the sophomores took fourth. For the door-decorating contest, freshmen took second; sophomores took third; and juniors took fourth.
In the business-decorating category, Valley Bank took first, Mission Valley Dental took second, and Rod's Harvest Foods took third.
Mission Booster Club members Annie Morigeau and Heather Currie sold Bulldog T-shirts at the game to raise money to support sports programs and extra curricular activities at the school. In the past, the club bought things like new bases for the softball team, helped pay for the scoreboard and purchased team meals.
Morigeau said the booster club's booth will be set up at different sporting events throughout the year if anyone wants to support their efforts.