Principal boxed in by student reading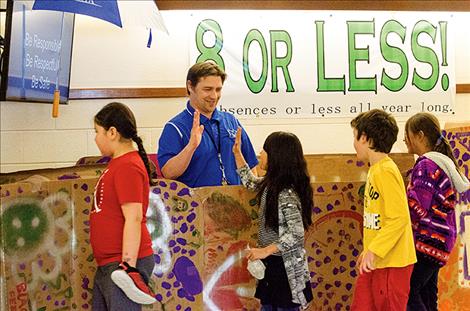 ST. IGNATIUS – The St. Ignatius Elementary School principal spent Friday in a box after students read 1,856 books in the month of February to put him in it.
The students were kind to Principal Tyler Arlint and made him a rather large box for the event during their after school program. The box was big enough to fit a comfortable chair, table and computer.
"It's been awesome for the kids not only to read a ton of books but to see the principal in a box," Arlint said.
This is the second year Arlint has agreed to spend time in an unusual place as a reward for the kids. Last year, he spent the night on the school's roof. School secretary Connie Marchant came up with the box idea this year.
The principal reads books to different groups of elementary students during the day while remaining in the box.
He also gave kids passing by a high-five for reading.