Soup's On Winterfest brings community together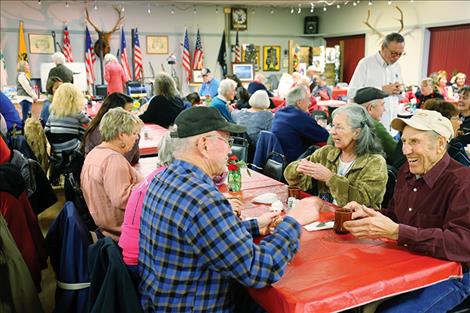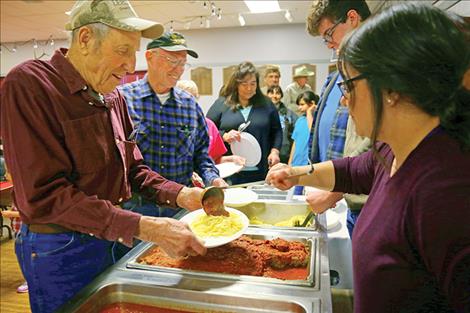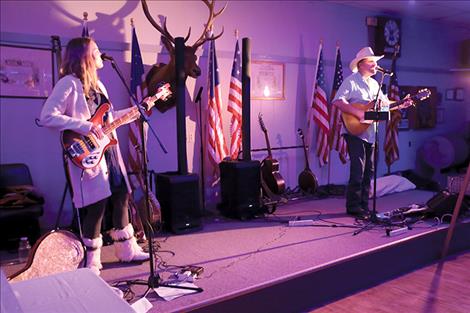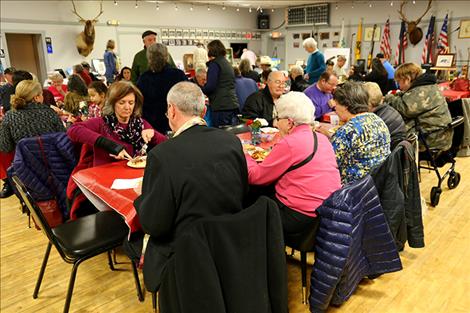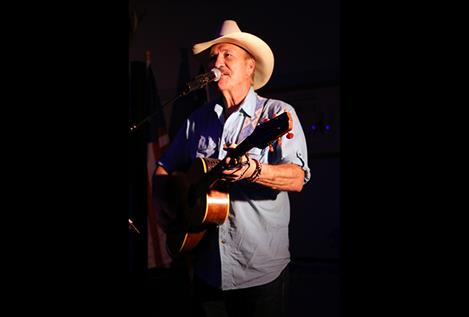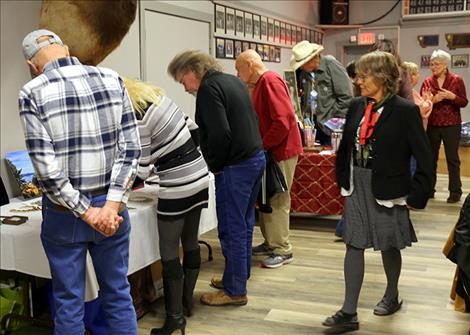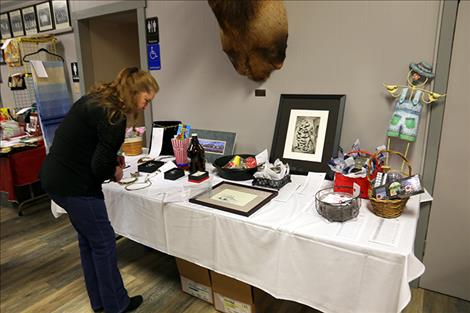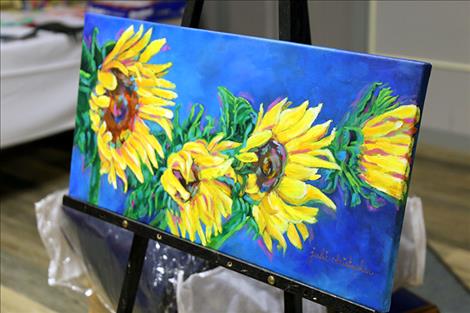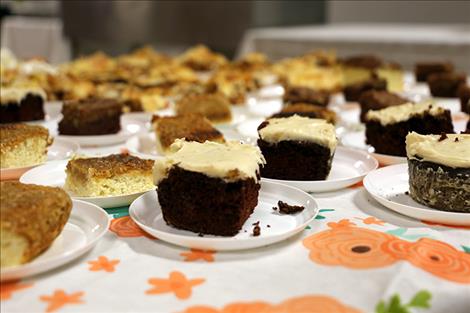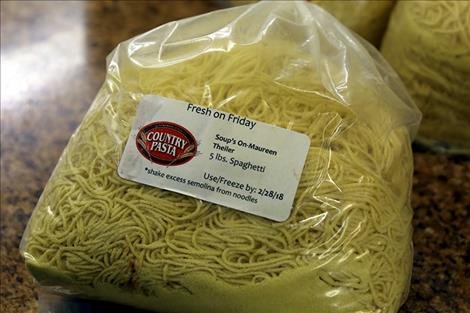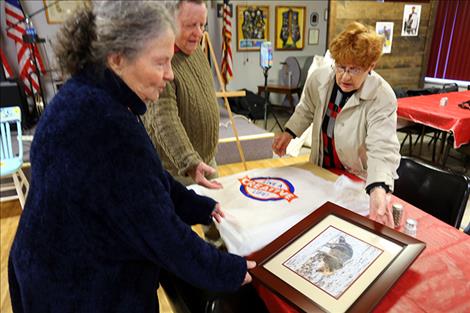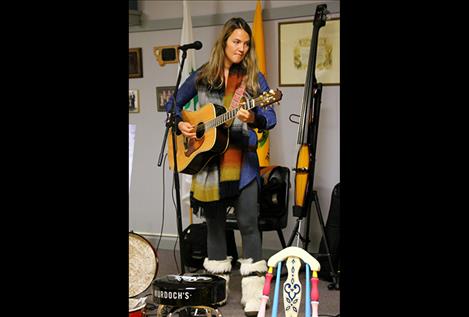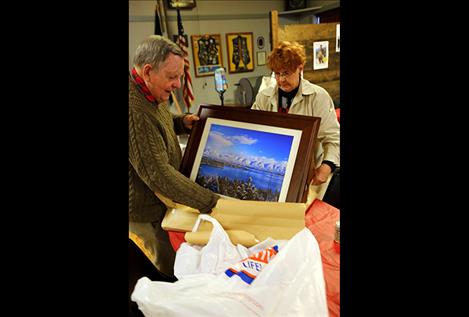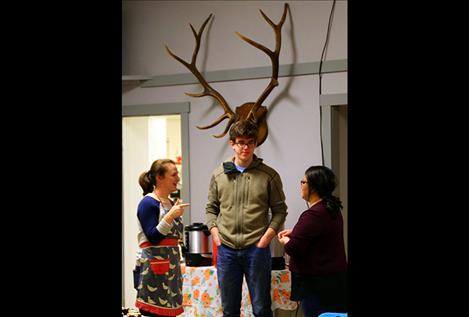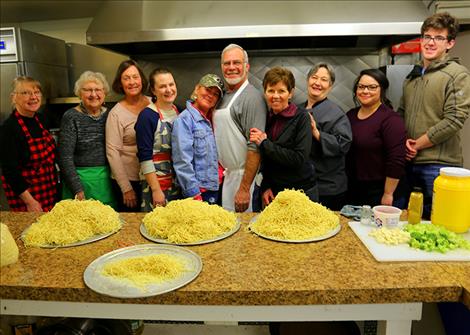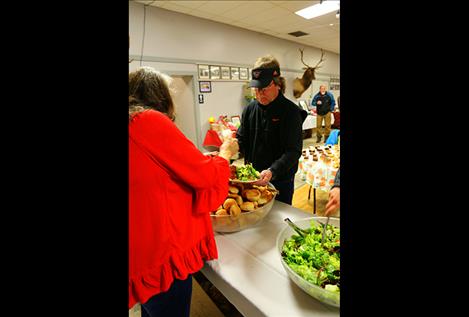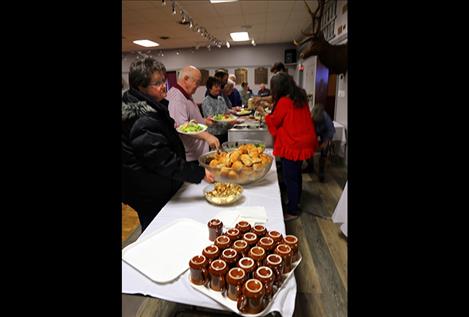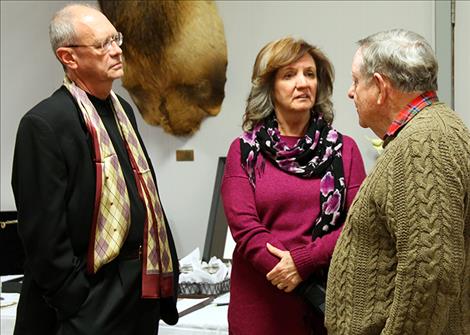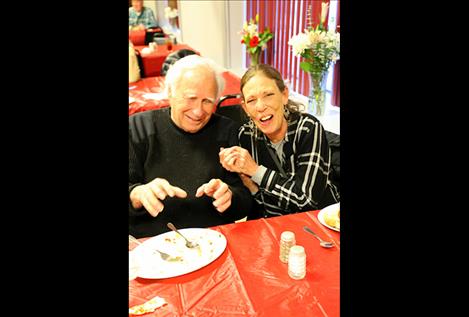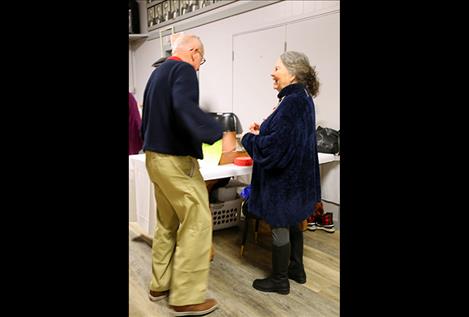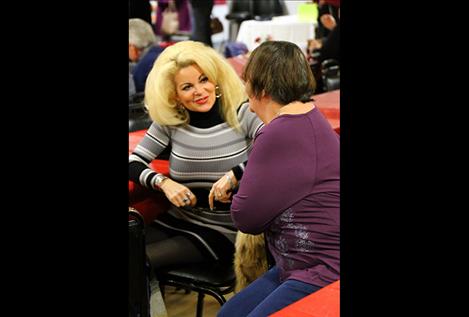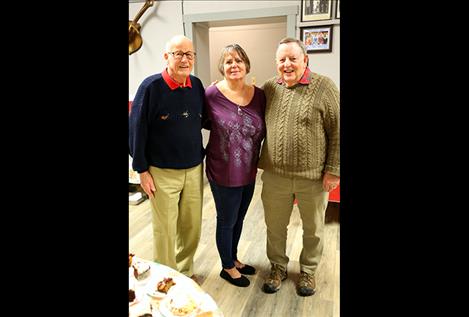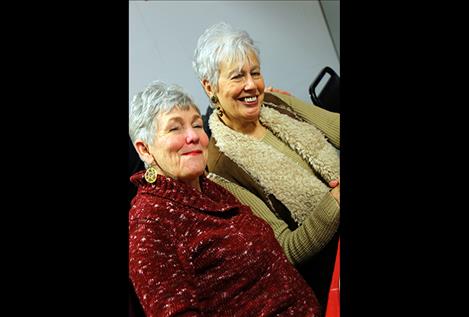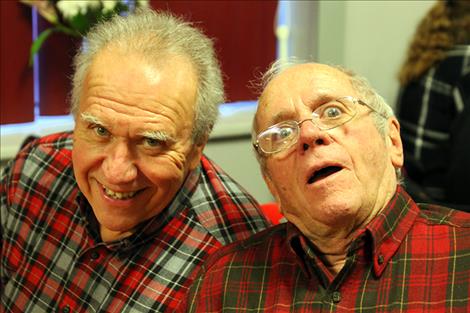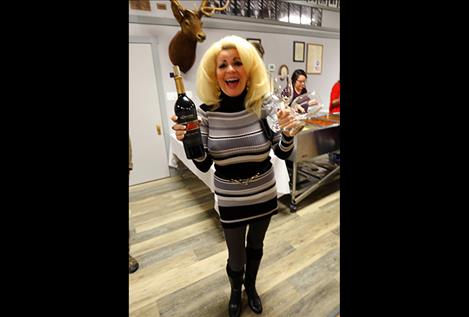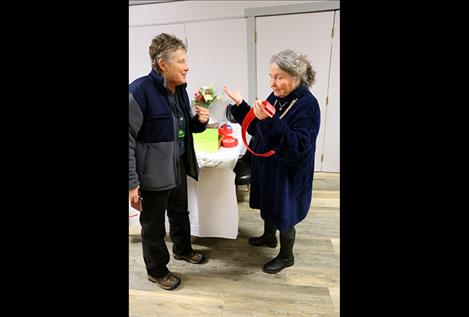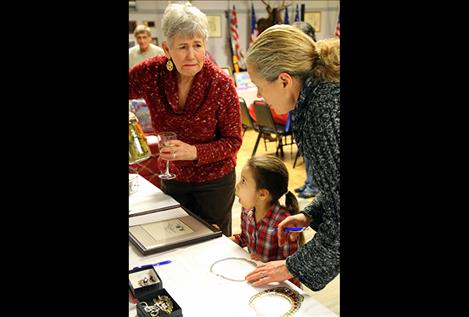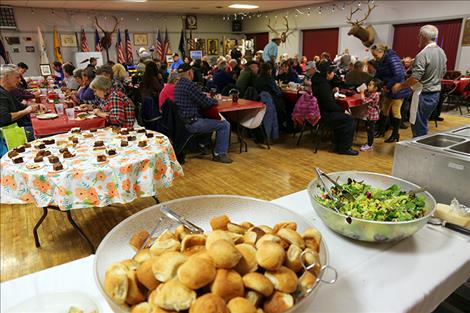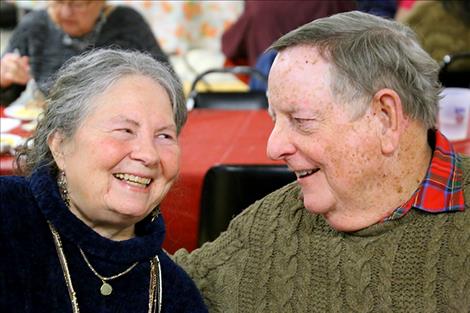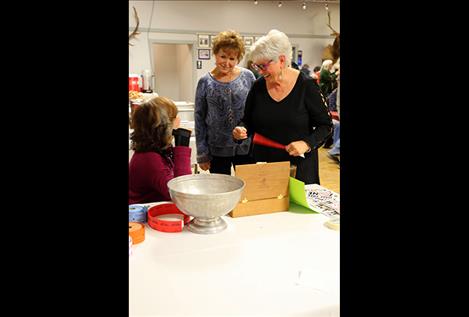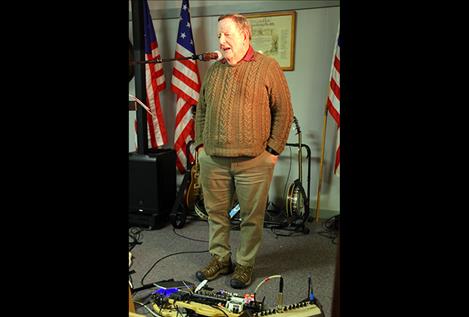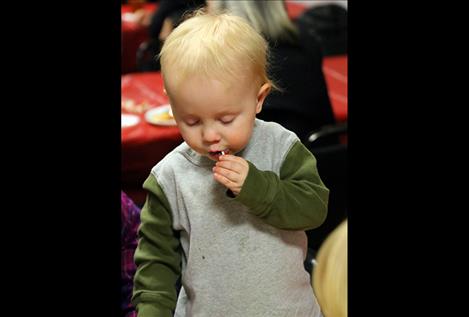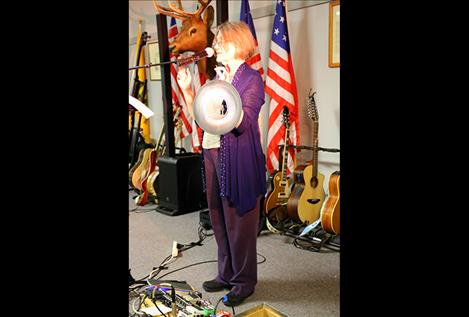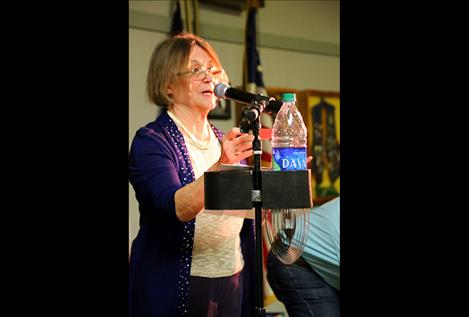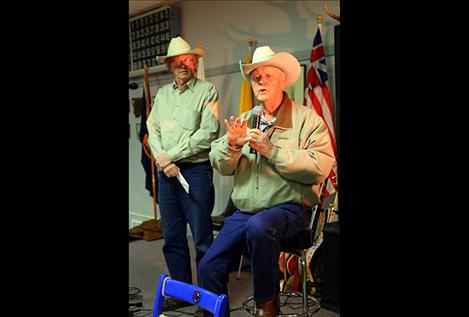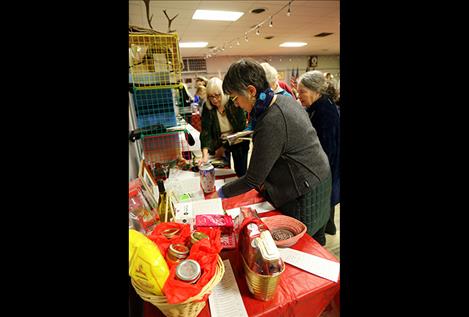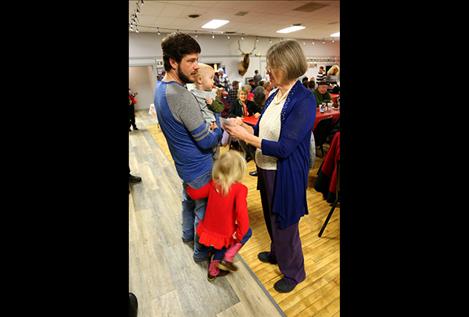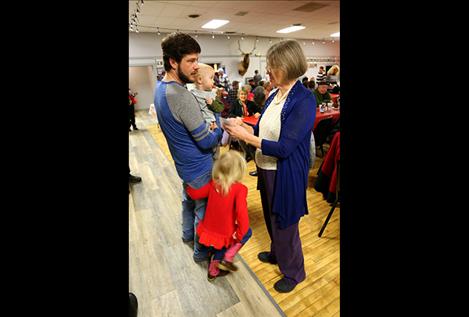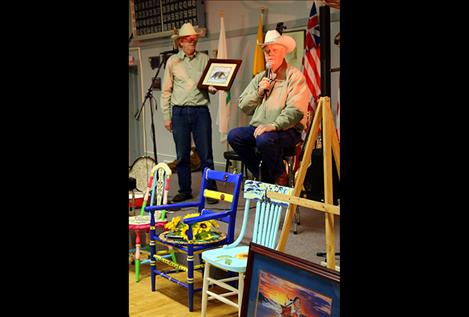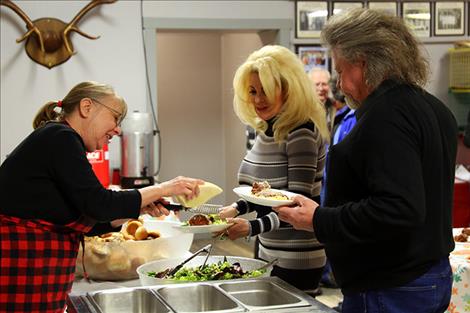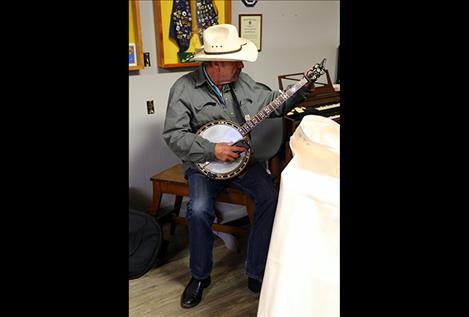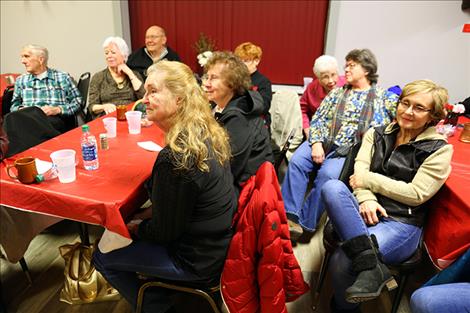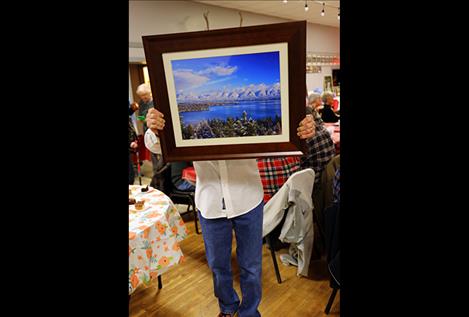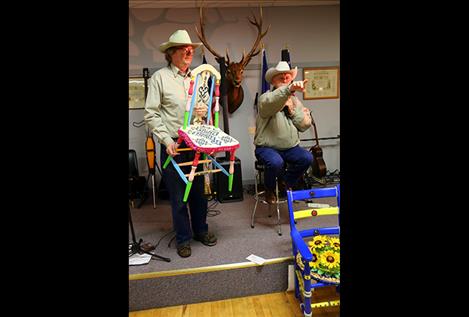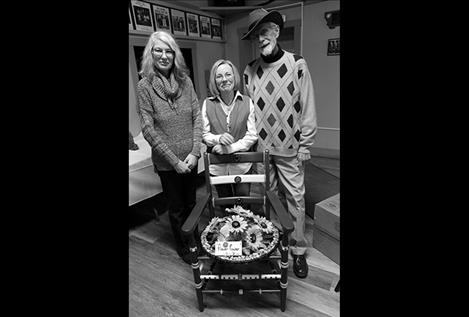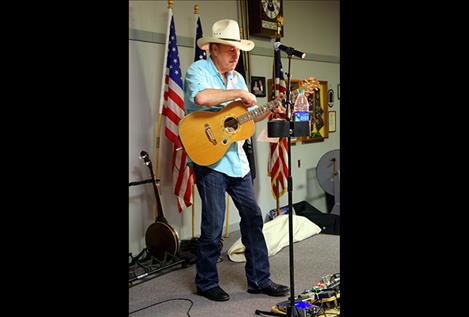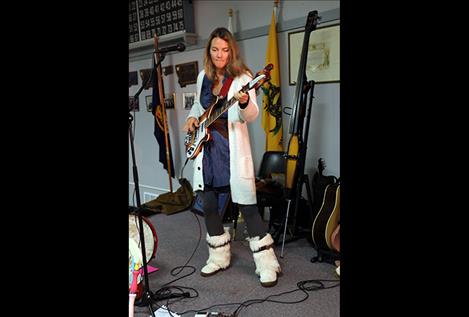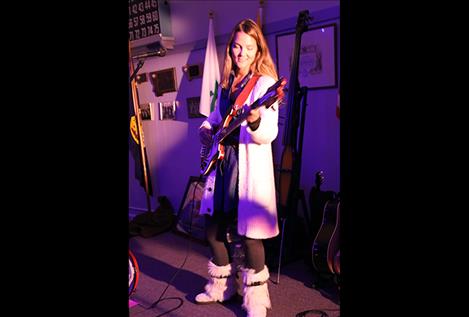 ‹
›
POLSON — Rob Quist says he is so pleased with what the Polson community is doing with Soup's On that he and his daughter Halladay plan to continue to be the entertainment for the annual Winterfest event – "forever," according to volunteer coordinator Susan Evans.
Evans said all the dust hasn't quite settled since the Saturday, Feb. 24 fundraising event, but it looks like even though there weren't as many people in attendance, they did pretty well with a profit of approximately $7,000 after expenses. The Northwestern Montana Association of Realtors generously donated $2,000, significantly assisting the profit total.
The lower attendance was both good and bad. Attendees didn't have to struggle for a place to sit and were able to wander around and visit. In years past, there's been standing room only with some having to take their meals into the bar to find a table and chair.
The event provides a sense of community. "It's not about the money. It's about people coming together and being part of something bigger than themselves," said Evans.
Soup's On, located at 101 Seventh Ave. W, provides no-cost meals of soup from 11 a.m.-1 p.m. on Wednesdays and Thursdays each week. In the past eight years they have served more than 70,000 free lunches. They've cut back to just the two days because of volunteer attrition. Volunteers have either moved away or passed away. "That tells you something," Evans said. Even as those people aged, they were volunteering to help others. If volunteering at Soup's On is of interest to anyone, call 406-212-1399, for more information.
Some volunteers are from local churches and others just decide to volunteer. According to Evans, Soup's On provides an opportunity to take care of our neighbors and have a place to belong. It's the same idea behind the free Family Table dinners on Friday nights from 5-7 p.m., hosted at five different churches around Polson. JourneyBe hosts the Family Table dinner on the fourth Friday of each month.
Soup's On provides a nutritional avenue for caring for one another and sharing a sense of community, and is "… the reason many of us live here," Evans explained.
,