Metzger sentenced for unsafe shooting practices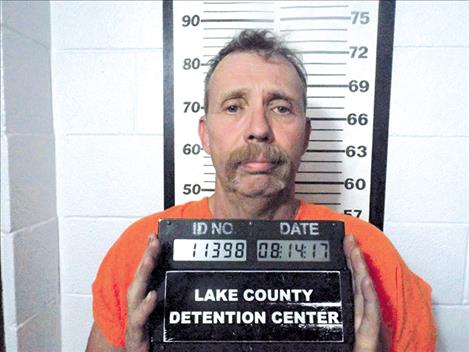 A Ronan man was committed to the state Department of Corrections for 10 years with all time suspended during an appearance at District Court in Polson on April 18.
Allen Ted Metzger, 60, entered a guilty plea on Feb. 28 through his attorney, Lance Jasper of Missoula, to two counts of criminal endangerment.
The charges stem from some alleged unsafe shooting practices on Canyon Mill Road in Ronan on Aug. 13, 2017. A woman who lives nearby caught a stray bullet in her leg when her residence was hit by two rounds. An off-duty Lake County Sheriff's Deputy who resides in the area first reported the shooting and called for an ambulance. Other law enforcement officers arrived on scene and quickly arrested Metzger.
As part of the plea agreement, prosecutors will dismiss at sentencing a charge of tampering with or fabricating physical evidence. The plea agreement calls for a joint recommendation of 10 years with the state's DOC with all but time served suspended on each count with the sentences to run concurrently to each other.
Metzger will also be held accountable for paying restitution to his victims, an amount to be determined by probation and parole.
In 2009, Allen Metzger pleaded no contest to a charge of negligent homicide in the stabbing death of his one-time friend James Finch in a Ronan bar. Metzger always maintained he had acted in self-defense, and received a four-year suspended sentence.