John (Jack) Briggs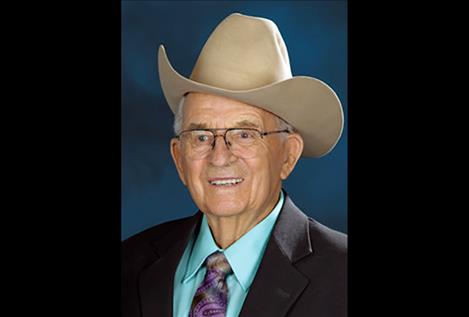 ST. GEORGE, UTAH — Jack Briggs passed away at his winter home in St. George, Utah, on May 19, 2018. He was born Sept. 30, 1918, in McKinnon, Wyoming, to John Briggs Jr. and Florence Mayer Briggs.
Jack is survived by his wife, Allowee Heiner Briggs, sons, Scott (Betty) and Cordell (Starla), and daughter, Marcene (Burke) Hamilton.
Jack was preceded in death by his daughter, Valaine, and his three brothers.
Jack and Allowee were married in Manila, Utah, in 1940 and later sealed in the LDS temple in Salt Lake City, Utah. They ranched in McKinnon, Wyoming, before moving to Dell, Montana, in 1949 to establish the Briggs Cattle Ranch with Jack's father, his three brothers, (Harold, Dick and Hugh), and their families. In 1979, the couple retired to Polson, Montana. They started to enjoy their winters in St. George, Utah, in 1998.
In 2015, Jack was inducted into the Montana Cowboy Hall of Fame celebrating the people who have made an impact on Montana's western heritage. That night, Jack danced with his eternal sweetheart at the Cowboy Ball. Jack and Allowee celebrated their 77th wedding anniversary in 2017. Jack and Allowee love and enjoy 11 grandchildren, 14 great-grandchildren, and three great-great-grandchildren.
Memorial Services will be held at 11 a.m. on May 30 at the LDS Chapel, 93, Highway 91 S., Dillon, MT.