St. Ignatius farmers market offers double SNAP credit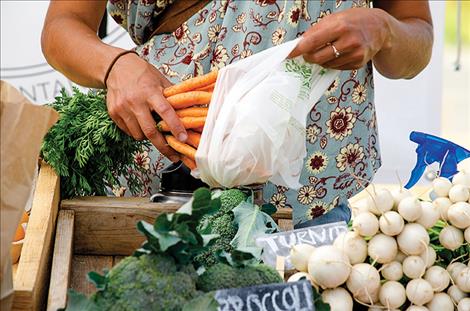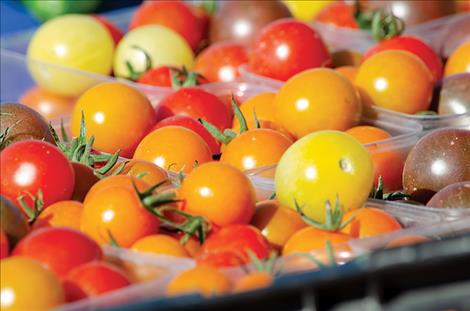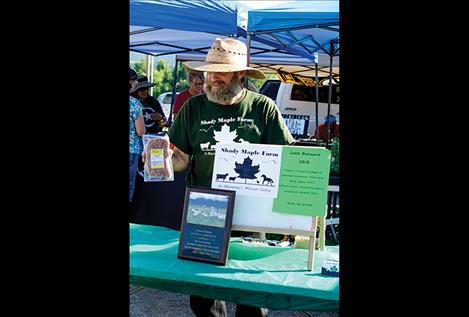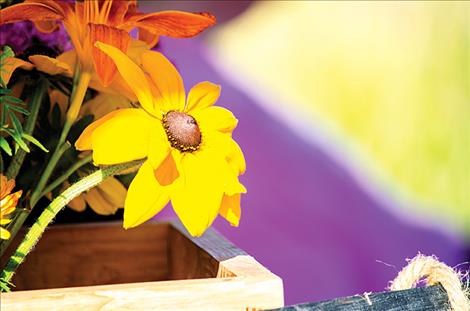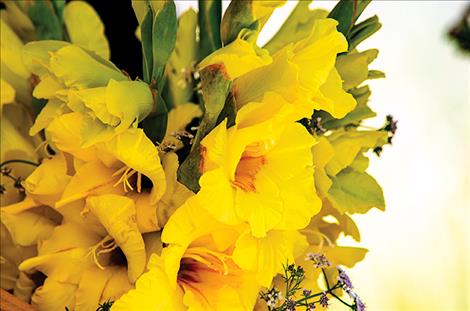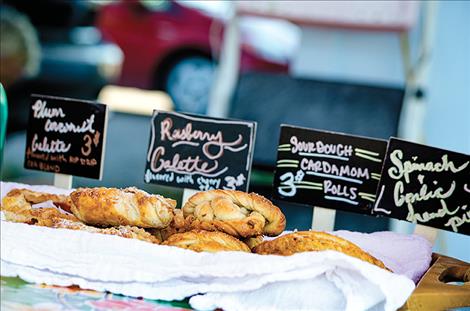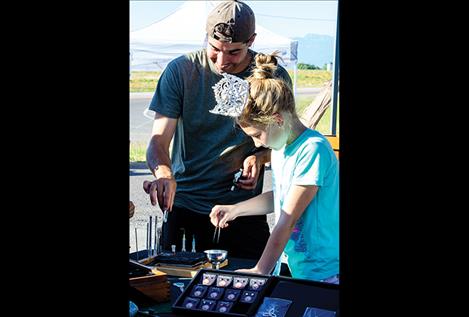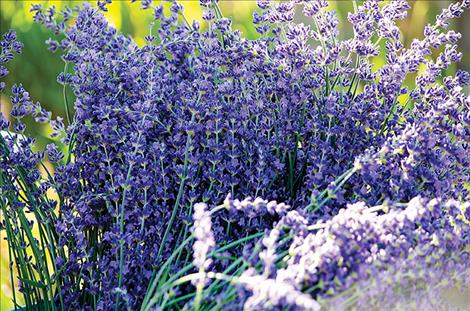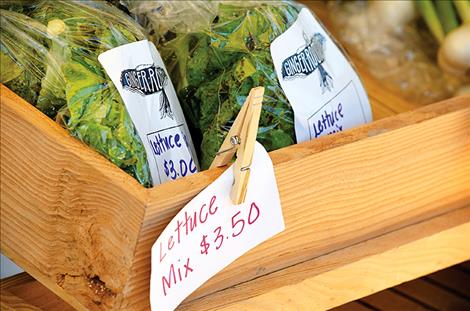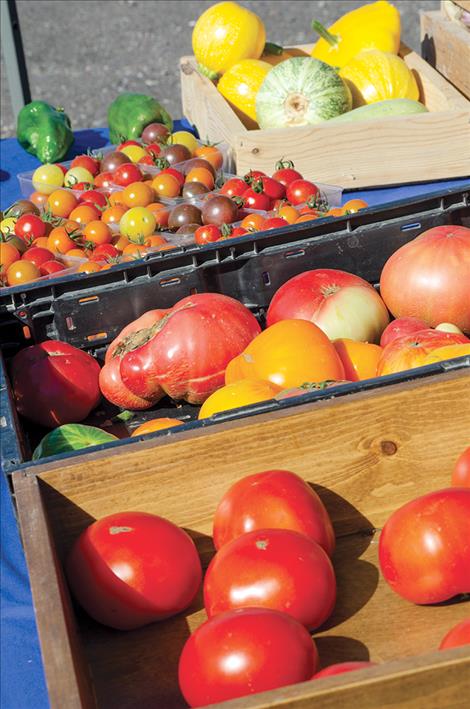 ‹
›
ST. IGNATIUS – Guitar music played as folks strolled the Mission Falls Farmers Market on Friday to peruse tables full of homegrown vegetables, unique baked goods and handcrafted jewelry.
Alyssa Schock, market board vice president, said many vendors are signed up to sell local items this year. She is especially thrilled about the market's ability to offer double Supplemental Nutrition Assistance Program (SNAP) credits for produce.
"Anyone with SNAP can come buy fruits and vegetables, and if they spend $5, we will match that with an extra $5," Schock said. She explained that shoppers could spend more or less and still get the matching credit.
Market organizers have sold and are selling bags and stickers with a bear design to raise funds for the double SNAP project. Katie Helser, market vendor, designed this year's logo with a colorful landscape drawing of the Mission Mountains outlined by a bear.
Among the many vendors, Joshua Margeau was showing a couple kids how to melt silver raindrops at his table. He would later add the silver to a piece of handmade jewelry. Buckets of tomato plants, flowers, and herbs from Murry's Garden were for sale at another stand.
Ten different kinds of ready-to-eat tomatoes were displayed in wooden boxes from Emmanuel Produce including Black Krim, Caspian Pink, Vintage Wine and Green Zebras.
David Sturman of Shady Maple Farm said he was selling the lamb he raised on his farm. He was making note of the packages he sold and was pleased when the number started to move above five.
Lorie Parr, better known as Lavender Lorie, brought a few bushels of lavender to the market. "This is the second year for this market, and we are starting to see a lot of regular faces," she said.
Children also set up shop at the market. Dylan Schock was selling pickles, and his sister Lola had a few handcrafted cold packs for sell. Natalie Helser was selling handmade stuffed animals and painting faces.
The market is open 5 to 7 p.m. every Friday until Oct. 5 at the corner of U.S. Hwy. 93 and Mountain View Road. More information is on their Facebook page or by email at missionfallsmarket@gmail.com.