Harvest Fest starts Saturday morning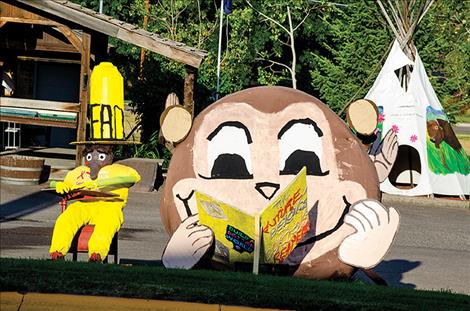 RONAN – Judging for the Trail of Bales will be held on Saturday, Sept. 15, from 9 a.m. to 3 p.m. during the 10th Annual Harvest Fest. Event festivities will take place behind the Visitors' Center.
Ninety hay bales were decorated for the contest this year by local business owners, organizations, and schools.
During the Harvest Fest, people can play a number of free games and participate in activities, including pumpkin bowling, rock climbing, the bouncy house, tractor and barrel train rides, petting zoo, selfie scavenger hunt, face painting, the CSKT's activity bus, crafts, and more.
The Ronan Chamber of Commerce is hosting the event.