Rocky Mountain goat hunting on the Flathead Reservation closed due to low populations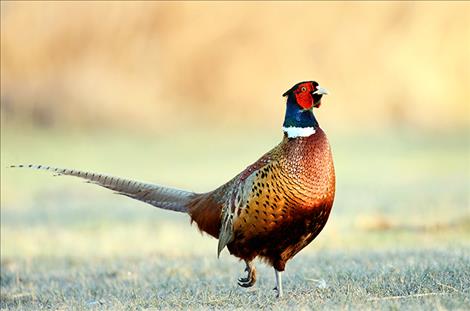 News from the Confederated Salish and Kootenai Tribe's Natural Resource Department
FLATHEAD INDIAN RESERVATION – The CSKT Tribal Council closed hunting of Rocky Mountain goats on the Flathead Indian Reservation due to low population levels, both in the Mission Mountain Tribal Wilderness Area and adjacent areas on the reservation, as well as on the adjacent Mission Mountain Federal Wilderness Area.
The mountain goat population in the Mission Range was surveyed from a helicopter last winter by Tribal Wildlife Management Program staff. The survey revealed a total of 74 mountain goats, which is a decline from the populations recorded during past similar surveys.
The reason or reasons for the decline is unclear, but similar declines have been reported for other populations elsewhere in Montana. Currently, mountain goat population declines in Montana are being assessed by an interagency working group of big game biologists and managers to determine potential causes for population declines and to seek remedies to turn the declines around. Generally, 100 mountain goats in a population is considered a minimum to maintain the population and to support hunting of the animals.
If anyone has questions related to this closure, contact Tribal Wildlife Program Manager Dale Becker by phone at 406-675-2700, extension 7278 or by email at dale.becker@cskt.org or Stacy Courville at 406-675-2700, ext. 7284.