Missoula Children's Theater play performed in St. Ignatius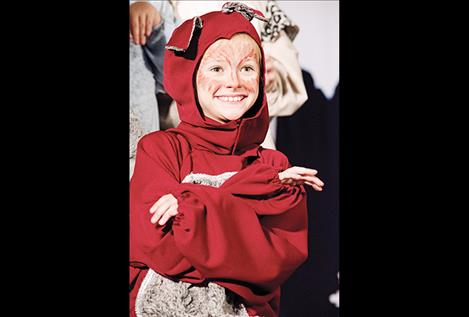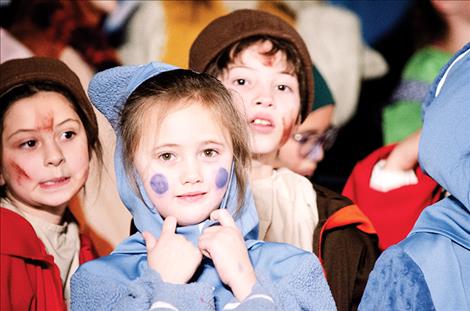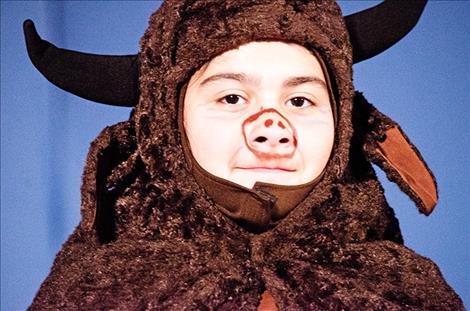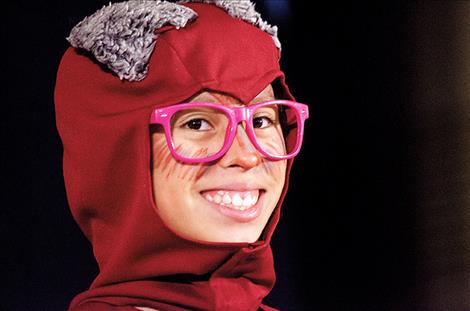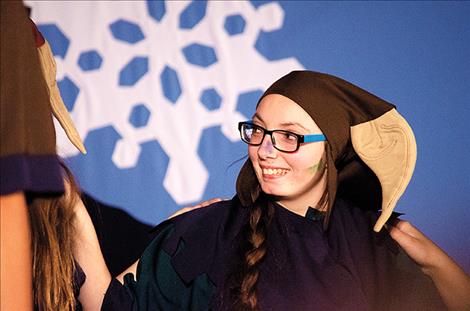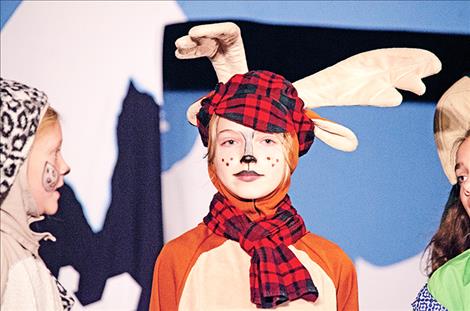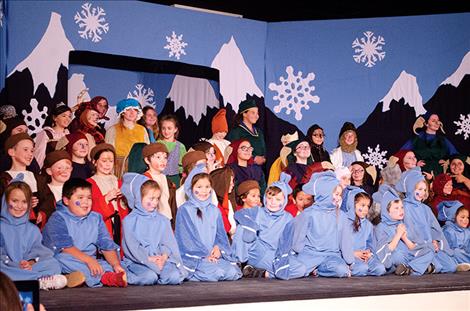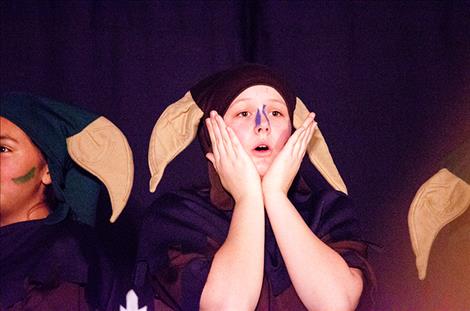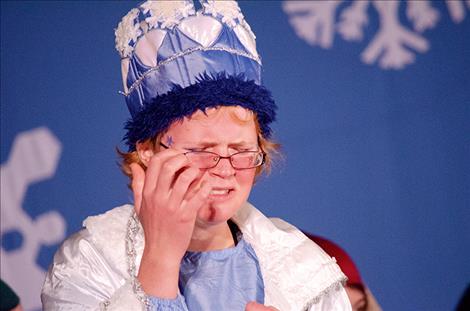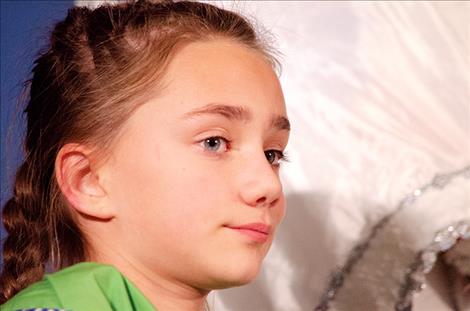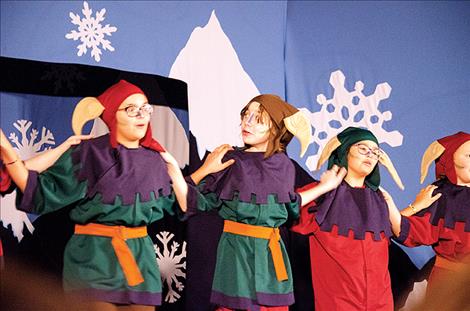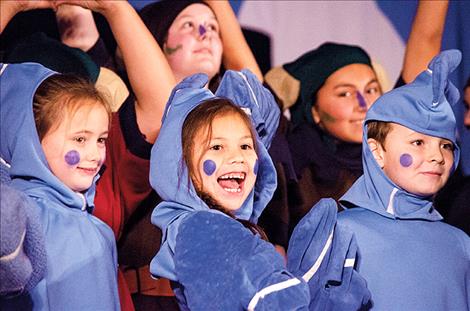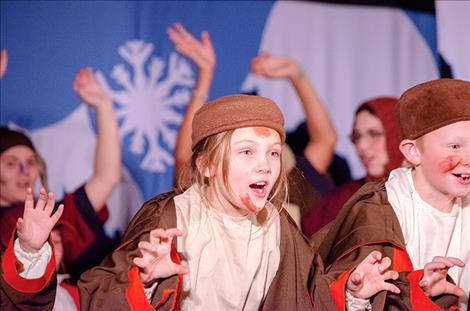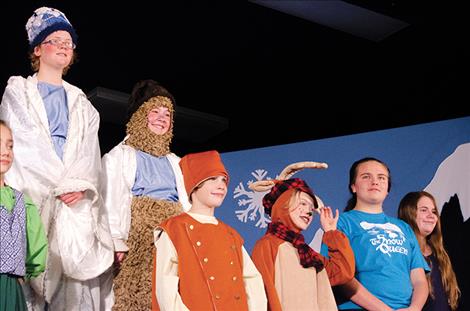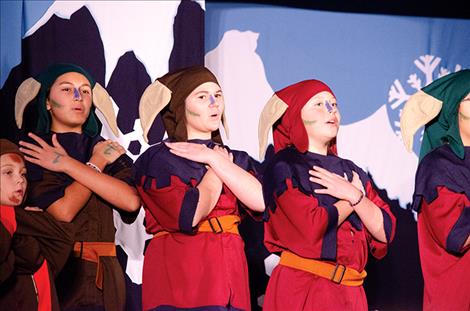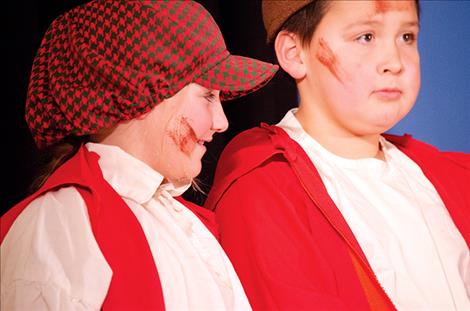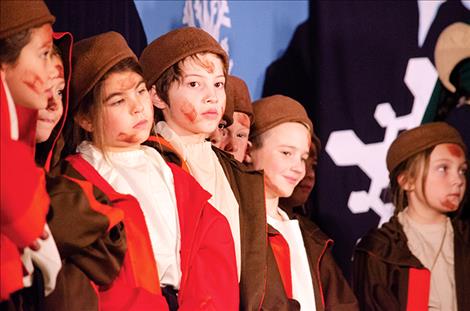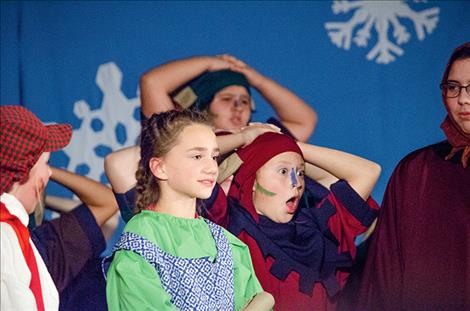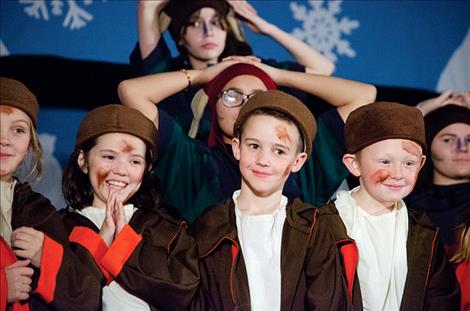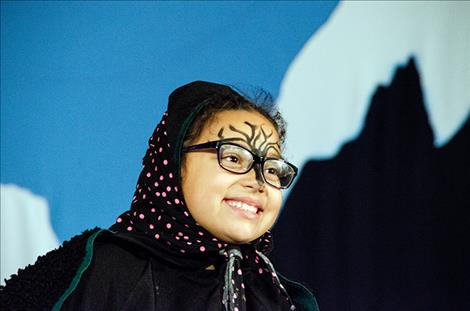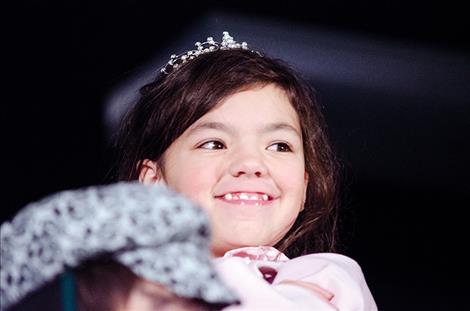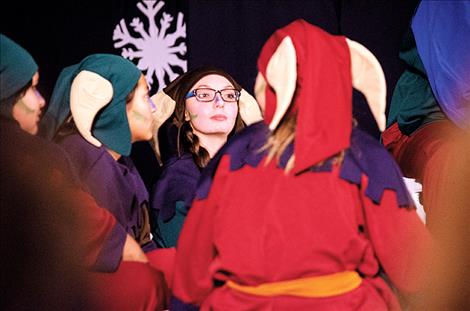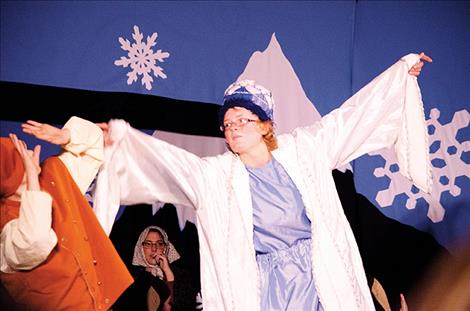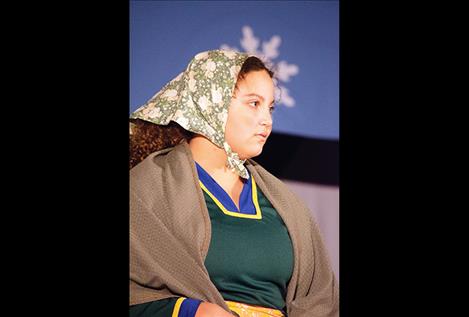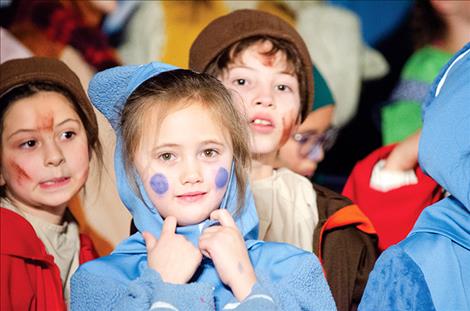 ‹
›
ST. IGNATIUS – With help from the Missoula Children's Theater, children at the St. Ignatius School District presented the "Snow Queen" on Friday and Saturday after preparing for only five days.
Iris Arlint played the part of Gerda. The Snow Queen was Yvonne Baty. Wyatt Lammers played Kay. Lina Sturman was Bae. Amelia Cronk was the yeti.
Jazmin Druffel played Gerda's grandma and the old robber woman. Sajada Lee was Kay's grandma and the Lappish woman. Gabbie Smith was the gardener woman and the Finnish woman. Anna Cronk played the little robber girl.
The hobgoblins included Arleta Long, Pamela Frost, Cora Matt, Maysa Couture, Allison Umphrey, Klo'E Kipp, Patience Matt, Lanie Lammers, Brooklyn McClure, Elexa Monroy, Madison Incashola and Gracie Dumontier.
Max McLeod was the prince. Abie Orr was the princess. Mr. Crow was Aiden Courville, and Mrs. Crow was Avia Lee.
The snow chickens were played by: Thunder Weaselhead, Fredrick Matt, Jace Stenberg, Eire Biggs, Ryla Seaman, Sayre Plimmer, Janie Mitchell, Dani Luedtke, Haley Kemp, Jasmine Lamere, Amani Antoine, Braxton Wheeler, Raileigh McDonald, Quincy Jenson, Jace Scott and Amberly Wheeler.
Josie Stenberg was the snow leopard. Lee-onah Graham was the rabbit. Nollen Lammers was bear number one. Sterling Jenson was bear number two. Fox number one was Aaliyah Tucker. Fox number two was Adalyn Hogge. Aliya Fyant played the buffalo. Ivy Weaselhead was the owl, and Mikel-la Christy was the goose.
The robbers included: Joseph Cronk, Haileigh Edwards, Mary Alice Lamere, Jory Stenberg, Michael McCrea, Misty Galarneau, Rainey Wilcox, Rylee Wilcox, Ayla Boyken and Macklen McDonald.
The student assistant directors were Ashlee Peterson, Kirsten Malloy, Madison Esslinger and Levi Good. The MCT tour directors were Megan Timmons and Bridget Thesing. Dawn Matt was the pianist.