Polson Boys & Girls Club ready to break ground after $1.6 M fundraiser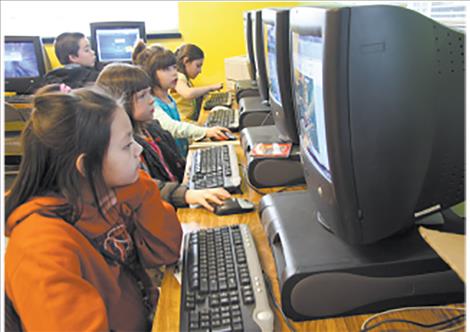 News from the Boys and Girls Club
POLSON – This past Sunday evening, July 14, the Boys and Girls Club of the Flathead Reservation and Lake County in its efforts to build a new clubhouse for the Polson community did what many said wasn't possible. Through the generosity of a couple hundred supporters, the club experienced a record-breaking evening that paved the way to breaking ground on the new Polson clubhouse.
The dream started four years ago when Providence St. Joseph Medical Center made the amazing donation of land for a new club, perfectly located across the street from the Polson High School and Polson Middle School.
Over the past several years, many generous donors – led by the Dennis and Phyllis Washington Foundation and the Greater Polson Community Foundation – pushed the project toward its goal. When the evening began, the club had $2.9 million, and we were on our way to a goal of $4.8 million. At the end of the evening with the remarkable generosity, we are now $300,000 away from being able to welcome hundreds of kids to a new state of the art club. This community raised $1.6 million for the kids in a single night.
The highlight of the evening, Ayden Diaz, the club's 2019 Youth of the Year articulately illustrated how impactful the club experience has been for her. Soon, that experience will be multiplied by hundreds of kids who will gain access to everything the new clubhouse will offer. The club's wide variety of programs, promoting healthy lifestyles, academic success and good character and leadership, will build great futures for years to come.
The power of a passionate community to make positive change knows no limits. On behalf of the kids in the Polson community, thank you to the club's supporters for their extraordinary generosity.
For more information on this amazing project or to set up a tour of our new Ronan club, please contact Aric Cooksley at 406-528-5007 or hope@ronan.net. To learn more about the club and find ways to give, please visit flatheadbgc.org.