Irvine sentenced to five years for selling meth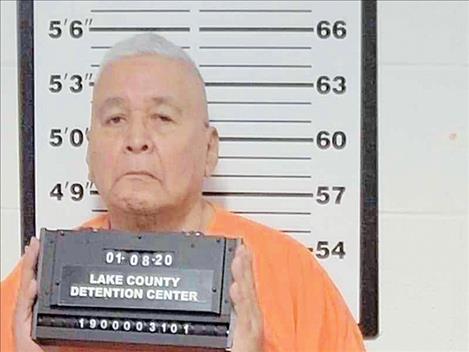 A Pablo man was sentenced at District Court in Polson on Jan. 8 to five years with the Montana Department of Corrections with no time suspended for selling methamphetamine while on probation, which also resulted from selling meth.
David Lawrence Irvine, 74, was still serving a sentence handed down by the late Judge C. B. McNeil when he was caught with large amounts of meth this past April.
Irvine was sentenced to the DOC on one count of criminal possession with intent to distribute after reaching a plea agreement on May 14, 2013. As part of the agreement, a second count was dismissed. McNeil sentenced Irvine to 10 years with the DOC with eight years suspended. Irvine was also fined $4,317.
In that matter, law enforcement officers executed a search warrant at Irvine's residence on Jan. 15, 2013, and seized 14 individually wrapped packages of meth, 17 Klonopin pills, several thousand dollars in cash, handwritten notes detailing drug transactions and multiple welfare assistance cards issued to others. Irvine, at the time, admitted to dealing drugs.
A probation search was executed at Irvine's residence on April 17, 2019, and authorities seized 17 grams of methamphetamine and the paraphernalia used for the sale of meth. Charges resulting from that day were dismissed at the Jan. 8 sentencing hearing.