Polson School District spends nearly $5M in ESSER III funds to improve school facilities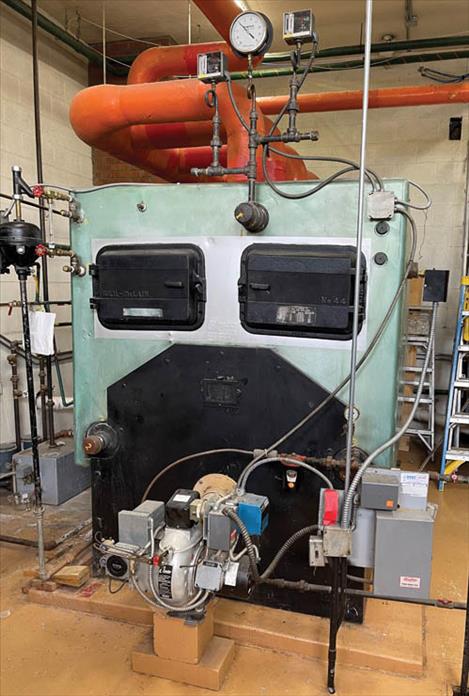 News from Polson Schools
Replacing a 1950s cast iron boiler in the Cherry Valley Elementary School was one of the many initiatives targeted by the Polson School District in an effort to improve its school facilities. The old boiler has been on the fritz for years. Polson custodial staff fixed it repeatedly, fearing the day it would become unrepairable. "It is boiler miracle that it lasted this long. It's required multiple repair jobs and each time we weren't sure we could revive it," said Dan Giles, director of maintenance. The district is also replacing piping at Cherry Valley and improving the overall air quality.
The district is completing various upgrades at other school sites as well. It is swapping out four old boilers for two more efficient boilers at the Polson Middle School. Additionally, the middle school is receiving new HVAC systems and controls. For Linderman Elementary School, the district is adding multiple units to help escape air in the building to improve airflow and air quality. Polson is using some of its Elementary and Secondary School Emergency Relief III (ESSER III) funds to pay for the improvements. "School facilities have a profound impact on both teacher and student wellbeing," said Scott Boen, Polson schools director of human resources and communication. "We hope to create a better work and learning environment for our marvelous staff members and students."
Though the district has accomplished certain necessary facility upgrades in its schools, it needs to tackle several additional critical ones. "We were glad to address some of the primary facets of school facilities such as air quality and temperature with this project, but we still have numerous facility concerns to contend with," said Mike Cutler, superintendent.
Regarding additional critical upgrades, additional building space at each of the school sites is also needed. "We are bursting at the seams," Boen said. "We are running out of space." Modular classrooms are being used at Cherry Valley, Linderman and Polson High School because there isn't enough space within the buildings for classes. According to Boen, at least seven additional classrooms are needed at Cherry Valley. Linderman school is also in need of a music room and a library.