Arlee prepares for new year of community activities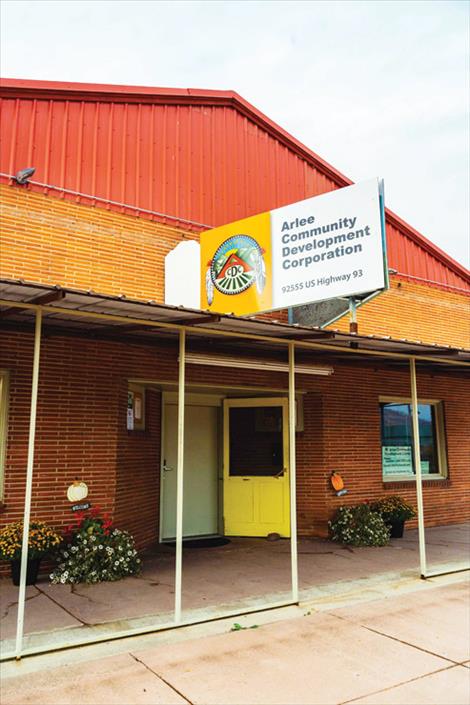 ARLEE — The Arlee Community Development Corporation (CDC) is preparing to roll into the new year with a variety of programs to benefit the people of Arlee.
With what Executive Director Marie Hirsch described as a busy week to close out 2022, the Arlee CDC offered residents a bison meat canning class on Tuesday, a holiday crafts day for kids on Wednesday, and finally a Fifth Friday Open House on Dec. 30 from 5-7 p.m.
While the CDC normally does Fourth Friday, due to the Christmas holiday they moved the family friendly open house back this year to be more of a New Year celebration. With holiday punch, cocoa, and finger foods, the organization will pay homage to the Hanging Art Gallery and Café, the building once housed with a serving of carrot cake and the art gallery filled with works from the local Killdeer Artisan Group.
"It really takes us back to the building's roots as an art gallery and gathering place for residents," Hirsch said of the open house events. The organization intends to continue to hold these events each month, as long as they don't interfere with other community events and weather permits.
The CDC's cooking and preservation classes for residents, such as the bison meat canning class held earlier this week, will likely continue to be offered through the winter according to Hirsch. Done in collaboration with the CSKT-MSU Extension and nutritionist Brenda Bodner, Hirsch said the classes give people a chance to watch, learn, and get more hands on with both traditional and more modern methods of cooking. Some cooking class meals are even served at the Arlee CDC's community dinners.
"It's really great because it's a skills builder, and it really helps different generations living within a household to learn how to prepare the meals," Hirsch explained. Encouraging multigenerational conversation and the sharing of stories is something they hope to achieve with these classes for all ages as well, and will be following the Salish calendar to serve foods that are in season at different times of year.
Another big announcement the CDC is rolling out to end the year is the launch of their new website: arleecdc.org. "We've been really working on (the website) this past year," Hirsch stated. "We've put a lot of time and effort in." The new website is meant to be a cohesive stop for people interested in membership, to get involved in community projects, and even donate to help the CDC "continue our mission of making Arlee a better place for all."
With further events such as gardening and leadership skill classes, a youth arts summer program, and maybe even a Victory Garden on the way, Hirsch encouraged those interested to keep up on the current offerings on their Facebook page at: facebook.com/arleecdc
On top of all the community events, the Arlee CDC is a community development organization partnered with Mission West in Ronan. Hirsch said, they're there to help with community and economic development projects too. People can reach out by calling 406-726-5550 or emailing info@arleecdc.org.