Governor addresses Montana Youth Challenge graduates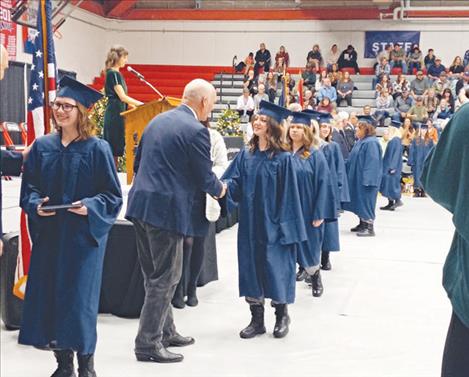 News from the office of Governor Gianforte
HELENA – Governor Greg Gianforte traveled to Dillon this weekend to address graduates of the Montana Youth Challenge Academy, a residential academic intervention program run by the Montana National Guard for students at risk of not graduating high school.
"These cadets should be incredibly proud of all they've accomplished, disciplining themselves to acquire skills to reach their full, outstanding potential," Governor Gianforte said. "I thank the Montana National Guard for empowering these young Montanans, strengthening our communities, and serving our state through this program."
Encouraging cadets at the graduation, the governor said, "My wish, and prayer, is that each one of you will lead a life that will be filled with purpose and also be deeply satisfying."
The governor challenged cadets to pursue work at the very edge of their abilities, where they can continue to learn and grow.
He also encouraged cadets to make the most of their unique, God-given skills and find a career that serves others.
"Every job worth doing has a noble purpose in serving others," the governor told the cadets. "Carpenters don't just pound nails, they build homes for people. Farmers don't just plant and harvest, they feed people all over the world."
"No matter what job you have, focus daily on how your work serves others, rather than the paycheck and contentment and satisfaction will be much easier to obtain," the governor concluded.