Polson forensic students compete at Corvallis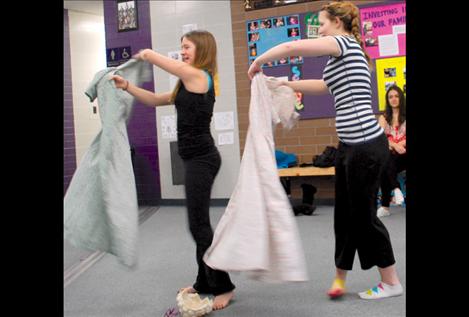 POLSON — Polson High School speech, debate and drama competitors traveled to Corvallis for a two-day meet on Dec. 14 and 15.
Head speech coach Jon Petersen said the meet was large, with several AA schools and B schools attending as well as the Class A schools.
Four PHS students placed in their events. Camila Graf took first place in Pantomime. Pantomime performers may use music and movement, but they are not allowed to speak during their piece. They use hand gestures, eyes and body language to silently act out a scene.
Sharidan Russell entered two events. She earned second place in Impromptu Speaking and fifth place in Extemporaneous Speaking.
Krysta Seville and Rosie Stanfield placed seventh in Humorous Duo Acting with their piece making fun of the South.
Petersen has been recruiting more students for the team and hopes to have more than 20.
The next meet is scheduled for Jan. 5 in Columbia Falls.