Talent show raises funds for AIBL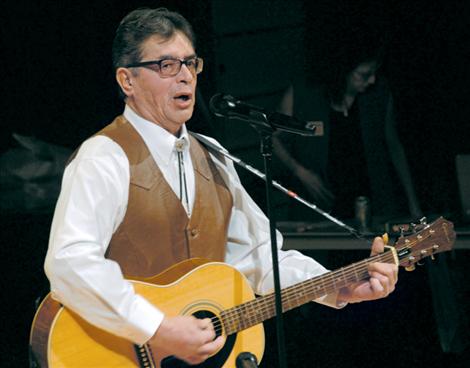 PABLO — Singer, dancers, and an illusionist flocked to the Johnny Arlee/Victor Charlo Theater to entertain the folks when the American Indian Business Leaders chapter held their fourth annual Salish Kootenai Talent Show on March 15.
Daniel Emigh and a guitar-playing friend served as the warm up band with Emigh playing and singing.
The theater was filled with people and the AIBL chapter sold sodas, popcorn and candy.
Entertainers included Richard Keplin, Kayla Keplin Ridgley, Emigh, Girls Gone Wise, Joshua Tressel, Mo Walker, Another One, Matt Cardoza, Gray-fart Productions, Pat Matt, Jr., Weezy, Dianna Andrews and Jordon (Do-Do-) Andrews.
Some acts were poignant, as when Keplin sang a George Jones song about wine that reminded him of the days alcohol had a grip on him and some were unusual as when illusionist "Slenderman" swallowed fire.
The SKC AIBL chapter's mission is to increase the representation of American Indians and Alaska natives in business and entrepreneurial ventures through education and leadership development opportunities. Funds raised at the talent show will support the SKC chapter's activities.