Lady Eagles fall in two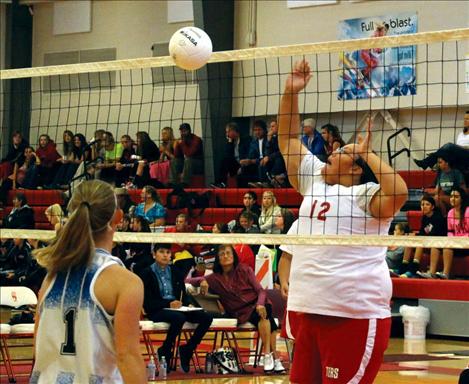 ST. REGIS – Two Eagle River's Lady Eagles are toughing it out despite taking a tumble to St. Regis on Thursday in the 0-3 game.
Lady Eagle Reinal Tenas scored at the serve line leading her team with six aces and Malee Big Crane logged three of the Lady Eagle's six kills. Maklit Charlo was responsible for all five of Two Eagle's blocks.
At Noxon on Saturday, the Lady Eagles were overtaken by the Lady Red Devils, 0-3.
Lady Eagle Danielle Adler came away with three kills while Runel Tomas and Maklit Charlo served up an ace apiece. Ruby Saluskin grabbed both of Two Eagle's two digs.
The Lady Eagles will play in Superior Oct. 19 and then head to St. Regis Oct. 22.