Multifunctional agriculture education offered to farmers, ranchers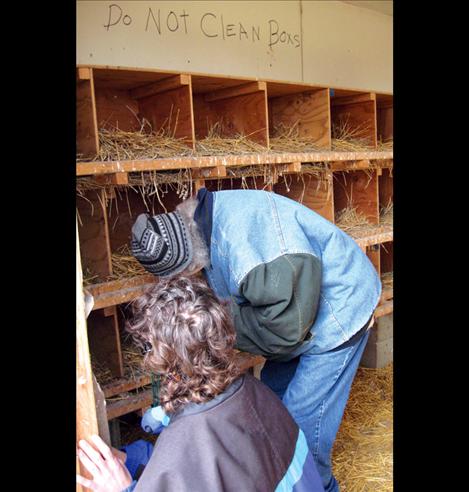 RONAN — Multifunctional agriculture is a mouthful, but the term means developing another revenue source besides raising cows and horses or growing cherries on a farm or ranch.
The Community Food and Agriculture Coalition and Lake County Community Development are excited to be offering a four-session course on "multifunctional agriculture" in the Mission Valley beginning Jan. 9.
The course was offered last year in Flathead County with more than 20 businesses taking the class — including an organic cherry farmer, a large ranch and horse farm, a farm producing vegetables for local farmers markets, a commercial grower and an old homestead renting out cabins and barns.
"(Multi-functional agriculture) is statistically directed at visitors," said Maarten Fischer, multi-functional agricultural expert from the Netherlands.
After the class, the cherry growers catered dinners in their orchard. Other farmers and ranchers made jams and chutneys, considered a skeet and trap shooting course on their land or repurposed a barn for meetings and parties. Several became "care farms" for senior citizens, young adults with disabilities and developmentally delayed individuals.
Fischer said multifunctional agriculture is common in the Netherlands, with one-quarter of all agricultural ventures participating, adding as much as $70,000 in income. It was a very small sector 13 years ago, according to Fischer.
Fischer co-founded the first cooperative in the Netherlands and grew the number of farms involved in multifunction agriculture from about 10 to 15,000 farms.
"(Multifunctional agriculture) is a way to reconnect with the community and the people," Fisher said.
The course, "Multifunctional Agriculture: Creating New Markets for Your Business," will be held in four sessions over a period of five weeks throughout January and February. Each session will be from 9 a.m. to 3 p.m. at different locations in the Mission Valley.
The registration fee of $100 will include lunches. The first session will be held Jan. 9.
For more information or to register, contact the organizer: Bonnie Buckingham, Community Food and Agriculture Coalition, (406) 880-0543, bonnie@missoulacfac.org.
For more information about Multifunctional Agriculture and the care farm programs, contact Maarten Fischer at (406) 260-7840 or mfischer@aplushc.com.