Celebrate Mardi Gras, help Boys and Girls Club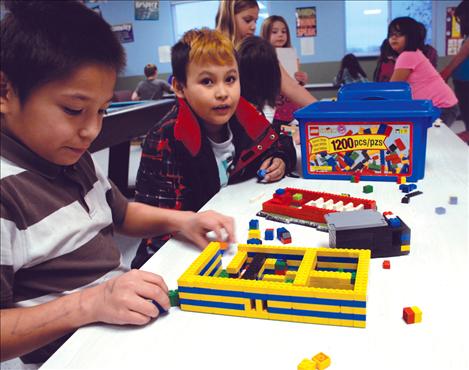 POLSON — If a trip to New Orleans is out of the question, never fear — Mardi Gras Montana is coming to Polson.
In its 12th year, the Mardi Gras party is the major fundraiser for the Boys and Girls Club of Flathead Reservation and Lake County, and it will be held Feb. 8 at the KwaTaqNuk Resort and Casino.
Attendees are encouraged to dress in Mardi Gras colors of purple, green and gold. Mardi Gras masks are always encouraged.
The action packed evening begins at 5:30 p.m. and runs until midnight with a seafood and beef dinner, jambalaya, silent and live auctions, raffles and a king and queen contest. The band "Gladys Friday" will play for dancers after dinner.
A new item for the auction is a two-night stay at Old Faithful Inn in Yellowstone Park, complete with snowcoach fare and two breakfasts and two dinners, according to Michal Delgado, Boys and Girls Club administrative assistant.
Also party-goers can bid on 12-months of fine dining at Tamarack Brewing, Lakeside; Showthyme, Bigfork; Many Springs, East Shore Smokehouse and Finley Point Grill, all on the east shore; and Ricciardi's on Main, Polson. Each month includes a $50 dining gift certificate as well as $50 in cash.
The auction features other interesting items such as an aluminum canoe; a king-sized quilt hand quilted by Mary Arden and friends at the Polson Senior Citizens Center and other special deals. For more information on auction items, contact Delgado at (406) 370-8913.
Tickets for the gala are $50 each or tables for $500. A vegetarian, gluten free dinner is available and should be requested when tickets are purchased. To buy tickets, contact LaNita Fitzpatrick at (406) 253-3130, not the Boys and Girls Club number.
The club serves approximately 500 children each year, averaging 30 kids each day at the Polson location and 70 in Ronan. Funds raised provide summer programs for community children, such as gardening and swimming and after school programs throughout the school year.