Winds fell tree, knock out power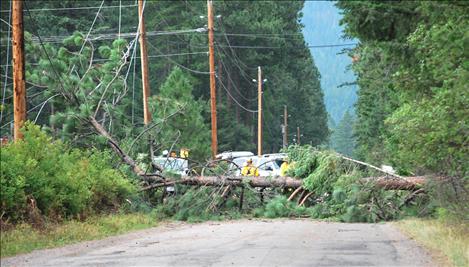 FINLEY POINT — A tree felled by strong winds around 5:30 p.m. Wednesday, Aug. 13 knocked down a power pole and power lines on South Finley Point Road, causing residents on Finley Point and other points south to Fulkerson to lose power, according to Kerry Wiedrich, engineering manager for Mission Valley Power.
The downed pole did not cause a fire, despite high fire danger warnings. "It was raining most of the time, and the substation went off as soon as the tree hit the line," Wiedrich said, adding that power was reinstated by 10:52 p.m.