Articles with the Tag: gymnastics
'Tiny Talent' entertains at Head Over Heels Spring Showcase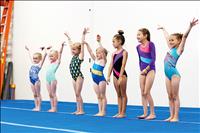 Among the many students who demonstrated last weekend the skills they've been working on, were two groups of tumblers Head Over Heels owner Jessica Edwards describes as the organization's "tiny talent" - the Hummingbirds and the Robins. Edwards said her youngest students are "unusally strong, flexible and wi...
Young gymnasts shine at home-hosted meet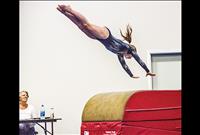 POLSON – The Head Over Heels gymnastics team, the Osprey, vaulted into their inaugural season with an intrasquad meet held at their home facility located in the Ridgewater Complex on Saturday. More than 100 spectators came to cheer on the 16-member Osprey squad as they displayed their agility, stren...