U.S. House: Libertarian hopeful Mike Fellows has been here before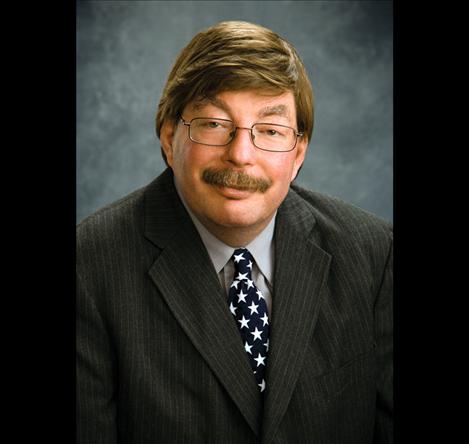 By Dylan Chaffin
Community News Service
UM School of Journalism
In 25 years of campaigning, through 11 elections – including seven for Congress – Libertarian Mike Fellows has never won a race.
But that doesn't faze the Missoula man who is on the ballot yet again this fall as the third party alternative to Democrat John Lewis and Republican Ryan Zinke. All three hope to succeed U.S. Rep. Steve Daines as Montana's lone representative in Congress.
A real-life political version of the Energizer Bunny, Fellows is powered by his party's belief in tiny government and civil liberties. He's in it for the message, and the votes he's received over the years have helped Libertarians remain on Montana's ballot.
His platform this time? He aims to protect gun rights, privacy and civil liberties. He wants to shrink the federal government and reduce spending. He's also pushing the commercial use of industrial hemp.
Yes, industrial hemp. Fellows sees the non-intoxicating strain of the cannabis plant as a sustainable source of building materials that could boost Montana's agricultural economy and recoup some of jobs lost in the timber industry.
Fellows, who is in his mid-50s, began his political career as a campaign volunteer in the 1980s. He made his first run for Congress in 1998 and ran five consecutive House races in this century's first decade, losing each time to former Congressman Denny Rehberg.
His best campaign finish came two years ago when he received more than 40 percent of the votes cast in the race for clerk of Montana's Supreme Court. That's the highest tally of any Libertarian in a partisan race for a state office, according to the Libertarian National Committee. But he still lost the contest.
So why keep running?
"This war on the Constitution must stop, and we need people like me to step forward and work to restore our constitutional values," he say. "The Constitution is our owner's manual, not a living document."
For Fellows, the "war" on constitutional rights includes background checks and screenings at events such as gun shows, which he says violate the Second Amendment's guarantee of an individual's right to keep and bear arms.
It also includes the federal Patriot Act of 2001, passed to help the federal government track and foil suspected terrorists. That law, he says, infringes on the Fourth Amendment's guarantees against unreasonable search and seizure.
Besides his stance on industrial hemp, Fellows says his support of free market health care separates him from Lewis and Zinke. He wants more free-market options to the Affordable Care Act, also known as Obamacare.
"They (Lewis and Zinke) believe in free markets, but not free-market ideas," he says. "It's all about the power to control."
Democrats and Republicans are more interested in power than solving the nation's major problems, Fellows says.
"It doesn't matter who controls Washington because we still see government grow," he says. "We see more government spending, more government debt and a loss of liberties and privacy by such laws like the Patriot Act. This is why I run for office."