Lake County's second COVID-19 case shares her story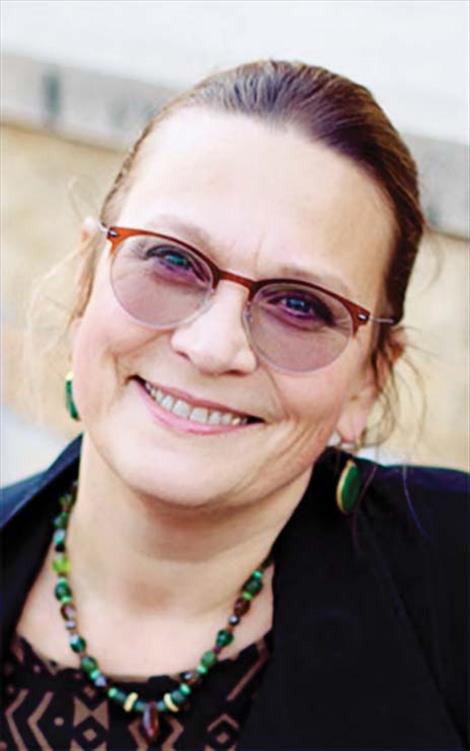 RONAN – Heather Roan Robbins wishes she could go back in time and get off the plane that took her to New York for the trip where she contracted COVID-19.
Robbins, 64, was the second person diagnosed with the virus in Lake County. She received her diagnosis on March 28. Robbins did not spread the virus in Lake County. She went into self-quarantine immediately after she returned from her trip.
Robbins, an astrologer, traveled to New York on March 12 for her annual teaching trip. She was already in her seat on the airplane when an announcement was made that travel from Europe was being restricted due to COVID-19. She knew something was amiss. The airplane returned to the gate and those who were headed to Europe got off. "I wish they'd asked us then if we were sure we wanted to go because I would have said 'no,'" Robbins said.
During her trip to New York, she was careful to keep her distance from other people. New York has since become the epicenter of the virus in the country. Robbins tried to book an earlier flight home but all the flights were full.
On her way back to Montana, Robbins had to wait for delayed flights in airports in New York City and Salt Lake City, as Utah's earthquakes disrupted flight schedules. "There were people coughing all around me," Robbins said. "I decided that the minute I got home I was going to get tested."
She didn't sit next to anyone on her flight and went directly home after arriving in Missoula. She hasn't left the house since, except to get tested for COVID-19 at the St. Luke Community Healthcare curbside clinic. Robbins said her testing experience was smooth. She called St. Luke's clinic to ask whether she should visit the clinic. Because she had traveled recently and was in an age group that put her at risk for serious illness, they told her to come and get tested. A provider gave her the COVID-19 test, a nose swab, and tested her oxygen levels. They said she could go home and stay there unless her breathing became seriously labored. Nurses have been in touch every other day to check in.
"There's not much you can do," Robbins said. "Just stay home where you'll be more comfortable and not expose anybody."
There isn't a vaccine or treatment for the COVID-19 virus yet. According to the Centers for Disease Control, COVID-19 becomes serious and potentially life-threatening if it develops into pneumonia or seriously compromises lung functioning. Robbins' case has not progressed to that point.
On the 13th day of being sick, Robbins said she felt like she was turning the corner toward recovery. She said the virus started off with mild symptoms that got more intense in the second week of the illness. She said her first symptom was a "nasty cough." For the first five days, she had a mild fever. After day five, her symptoms started to ramp up and she began experiencing shortness of breath.
According to Robbins, the worst part of her experience with the virus was on day 11 when she woke up extremely short of breath. She felt like she wasn't able to breathe. She inhaled steam, which made breathing easier.
Robbins won't be able to go out into the world for a while. She's been instructed to stay inside until three days after her symptoms end. Healthcare providers told her she should wear a mask when she goes out after she's fought off the virus.
According to the CDC, there are a wide array of experiences people can have with COVID-19, depending on their age, existing health conditions and other factors. Some people get the virus and have no symptoms at all, while some cases can last for many weeks and require people to be intubated to keep them breathing.
Robbins shared on a public Facebook group that she thought she was the second person in the county to be diagnosed. Her post was met with many comments wishing her a quick recovery. Robbins said she decided to share her experience because she knew many people in the community were fearful of the virus.
"I wanted people to know that they had not been exposed from me so that they would be less worried," Robbins said. "I noticed there's a lot of anger and shame around the virus." She also wanted to make sure people knew that while some people do die of the virus, most cases are easily treated at home.
She said her friends who have dropped off groceries and other supplies at her house while she is in quarantine have helped her through the illness. When she recovers she says she'll return the favor. "We need to keep an eye out for each other right now," she said. "We can help each other through this."