Irvine pleads guilty to strangulation, violating protective order, unlawful restraint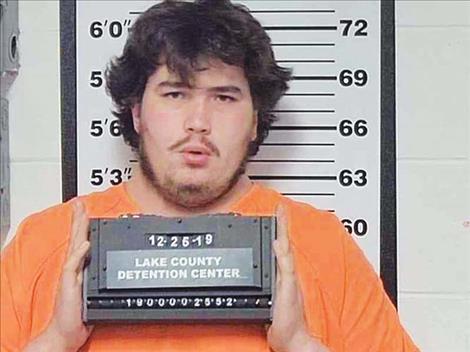 Camrin James Irvine, 25, of Polson, pleaded guilty at District Court in Polson on May 20, to strangulation of a partner or family member, felony, and misdemeanor charges of violation of a protective order and unlawful restraint.
According to court records, on Dec. 24, 2019, a woman ran from a silver Volkswagon to a nearby Ronan Police officer to report she had been assaulted by Irvine. The woman was in a state of hysteria and had blood around her teeth and mouth. She told the officer that she had been in a car with her boyfriend, Irvine, when the two started arguing. She said Irvine punched her, took her cell phone and broke it and attempted to strangle her. She was able to break free, escape the vehicle and flag down a ride in the silver Volkswagon.
As part of a plea agreement, prosecutor Molly Owen with the Lake County Attorney's office, agreed to dismiss one misdemeanor count of criminal destruction of, or tampering with a communication device.
A request for an own-recognizance release was denied at the objection of Owen citing concerns of the victim.
Judge James Manley set sentencing for July 8. Irvine had 148 days jail time served as of May 20.