Arlee fire department purchases new radio repeater with money from anonymous donor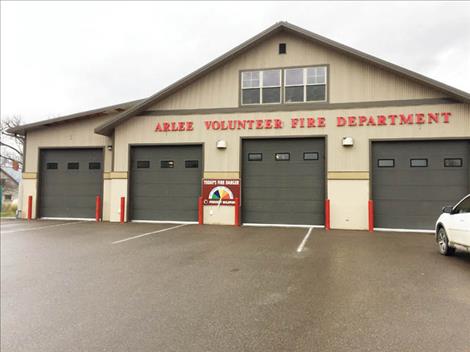 ARLEE — The residents of the Jocko Valley and surrounding area are a little safer now thanks to a new radio repeater installed on Pistol Creek Lookout. Arlee Volunteer Fire Chief Charles Headley and EMT Director Kai Stein said they wish to thank the anonymous donor who gave $25,000 to the fire department.
Some of the money was used to purchase a repeater that improves communication between firemen during emergency deployment and response. Before the repeater, hand-held radios would only work for short distances, up to a mile. The repeater receives the signal, strengthens, and repeats it all over the valley.
During an emergency, responders coordinate via radio with each other throughout the valley. The new radio repeater enables timelier responses, allowing for fire trucks and ambulances to reach people quicker. A few minutes can make a big difference in an emergency.
The rest of the donation has been earmarked for completion of the living area on the second floor of the fire station, so some of the firemen will always be present. This will also provide for faster response times when calls come in.
This year has been a busy one for the 26 active members of the Arlee Volunteer Fire Department, with over 360 calls for fire and ambulance response to date, well over the average of 280 calls per year.
The department has two wildland fire trucks, one larger structure truck, two tankers, one rescue truck and two ambulances. One of the ambulances is over 25 years old, and some of the equipment needs updating. Requests are in for county funding to bring some of the older vehicles up to date.
In the meantime, surrounding communities will benefit from improved emergency communications thanks to a generous donor.