Polson, Ronan wrap up track season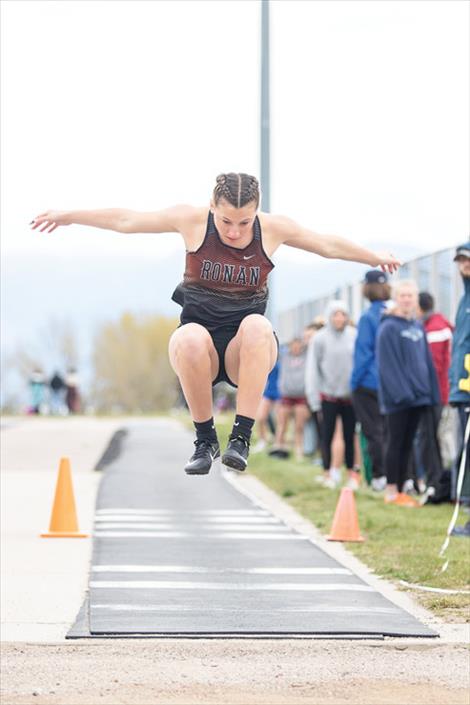 POLSON — In the final week of the regular season for Class A track and field, the Polson Pirates and Lady Pirates, along with the Ronan Chiefs and Maidens, competed against ten visiting teams during the Nelson Thomas ABC Track and Field meet held at the Polson Sports Complex on Saturday.
The Ronan boys and girls fared well, placing in the top five in seven events throughout the day. Payton Cates took first place in the triple jump with a leap of 42 feet nine inches, and first in the high jump for the Chiefs. Cates also placed fourth in the discus.
Also for the Chiefs, Rueben Couture raced to a first place finish with a time of 43.00 seconds in the 300 meter hurdles, followed by a fifth place performance from Connor Durglo in the triple jump, and Ted Coffman in the high jump.
For the Maidens, Olivia Heiner placed third in the 1600 and fourth in the 800, while Adriana Tatukivei raced to a fourth-place finish in the 100 meters.
The Pirates and Lady Pirates both finished the meet with five top-five finishers. Pirate Drifter Skillicorn grabbed a third in the long jump and a fourth place in the 400 meters, while Ethan McCauley placed fifth in the javelin.
Rounding out the top-five finishers for Polson are Ashtyn Wagner with a fourth place in the 1600 and fifth place in the 800 meters, Taleah Hernandez with a third in the pole vault, and Halle Heninger with a fifth place in the 1600.