Manyhides committed to DOC for drug possession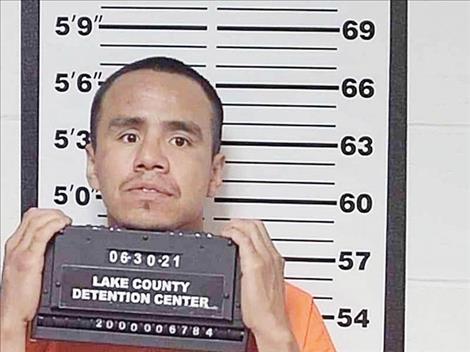 POLSON — A Polson man was committed at District Court in Polson on Nov. 10 to five years with the Montana Department of Corrections with three years suspended on one count of criminal possession of dangerous drugs. Matthew George Manyhides, 33, was also sentenced to the Lake County jail for six months with all but 149 days of time served suspended for misdemeanor assault.
According to court records, on Dec. 6, 2020, Manyhides was an occupant of a vehicle that was the subject of a traffic stop in Ronan. A search of the vehicle turned up methamphetamine. Manyhides was later arrested for threatening a group of people, including a sibling, with a knife at an apartment in the 400 block of 11th Ave. E. in Polson on Dec. 23, 2020.
Manyhides pled guilty to the charges Sept. 22 as part of a plea agreement that dismisses four other drug possession charges and reduced a felony assault with a weapon charge to misdemeanor assault.