Labissoniere pleads guilty to possession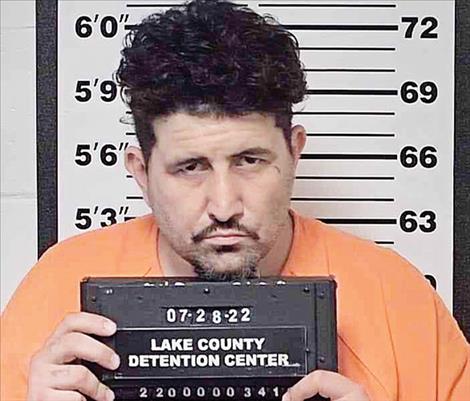 POLSON — District Judge Molly Owen set a sentencing date of Jan. 18 for a Spokane man who admitted to possessing fentanyl and methamphetamine that made its way into the Lake County jail. Thomas Labissoniere, 44, entered a plea of guilty at District Court in Polson on Nov. 30 to two counts of felony criminal possession of dangerous drugs. The plea was entered without the benefit of a plea agreement, putting Labissoniere at the mercy of the court.
According to court records, on July 29 Labissoniere was suspected to have smuggled fentanyl and methamphetamine into the Lake County jail. Later that same day, detention staff observed another inmate stumble and fall. The inmate became pale and experienced shallow breathing before he became unresponsive. All signs to detention staff of a possible fentanyl overdose. Emergency personnel arrived on scene and administered NARCAN which the inmate responded to well. The inmate told detention staff that he found a blue pill with an "M" and "30" stamp on it on the floor near the sink and toilet. He said he crushed it up and snorted it. Surveillance at the jail shows Labissoniere was the last person in that room before the other inmate who overdosed. When confronted about drugs, Labissoniere allegedly produced a small baggie of methamphetamine. Detention staff determined that Labissoniere may be concealing fentanyl due to the effects fentanyl had on the inmate that crushed and snorted the blue pill. Labissoniere was transported to Providence St. Joseph Medical Center in Polson for an x-ray before Labissoniere voluntarily removed and surrendered a balloon from his rectal area which contained suspected blue fentanyl pills.
Labissoniere remains in the Lake County jail until the Jan. 18 sentencing date with bail set at $25,000.